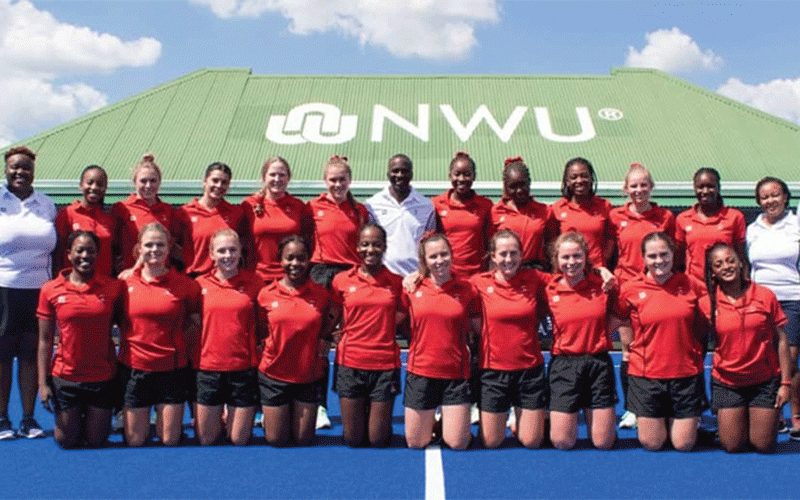 Zimbabwe Under-21 women's hockey team coach Brad Heuer is pleased with the progress the team is making in their preparations for the World Cup that will be staged in Chile.
The global showpiece will take place from November 29 to December 10 in Santiago, Chile, with a total of 16 teams battling it out for honours.
Zimbabwe clinched the World Cup ticket early this year after securing a second position at the Junior Africa Cup in Egypt, finishing three points behind South Africa who were crowned champions.
They only lost one match against the eventual winners before thrashing the hosts Egypt and Kenya to seal their place at the elite competition.
The teams have been grouped in pools with Zimbabwe in Pool B together with Argentina, Korea and Spain.
Heuer said work has begun to ensure that the squad is well equipped for this assignment since the travelling team has already been announced.
"Since we have the final team selected now, it has made it a little easier to work with the travelling team. The ladies have been working well as a team and we have had some online meetings as we have seven ladies based outside of Zimbabwe, but we are definitely making progress as a team," he said.
"We know we are up against strong opposition, so we have been working hard on keeping possession, minimising mistakes, and focusing on our defensive positioning and tackling."
This will be Zimbabwe's fourth time to participate at a global stage after taking part in the 2005, 2016 and 2021 editions.
Heuer said the experience some players possess will be useful to help others step up.
"Having those ladies who have played in this tournament already and the few that have their senior national caps or about to get senior national caps is a huge boost to the team. They know what to expect, and after qualifying in Egypt and putting up a great fight against South Africa, the ladies should be confident in their ability and believe that they can do well in the upcoming Junior World Cup," said Heuer.
In a bid to raise funds, Hockey Zimbabwe will embark on a golf day early next month to try and equip themselves for the expensive tour.
"We are trying to raise some funds to go towards the very expensive tour. We are hoping a few companies will come on board and sponsor a hole or a team or two to help us get to our goal. We're also hoping that Zimbabwe sports fanatics will enter teams into our golf day to show their support in person as well as financially," Heuer said.
Related Topics