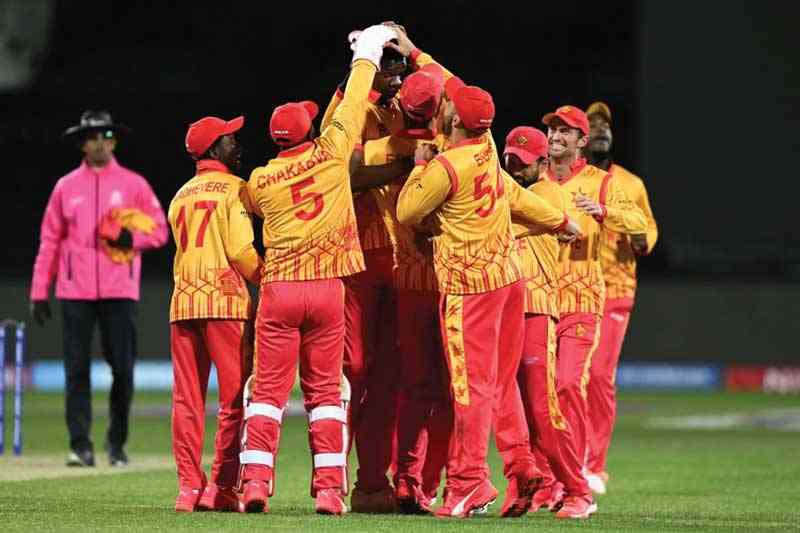 THE Zimbabwe cricket team will be looking to bounce back from the disappointing three-wicket loss to a touring Netherlands side and save the series when the two teams clash in the second ICC Men's Cricket World Cup Super League match at Harare Sports Stadium today.
Tuesday's match was a closely fought encounter that had a lot of twists and turns, but in the end, it was the Teja Nidamanura-inspired Netherlands who snatched victory with a ball to spare.
Nidamanuru struck his maiden ton, an unbeaten 110 from 96 balls to help the visitors chase down a 250-run target having been in trouble at 64 for five at some point.
Wicketkeeper-batsman Clive Madande's first ODI half-century was in vain after he also rescued Zimbabwe's innings following a top-order collapse that had seen the team slump to 98 for 7.
Netherlands will be looking to seal the three-match series with a game to spare while Zimbabwe are out to save the tie and set up a potentially thrilling decider on Saturday.
Captain Craig Ervine is hoping the team will put up a much better performance in today's match.
"I think that we should just come out on Thursday (today) with a bit more energy and put in a much better performance than we did today (Tuesday). I think we just have to keep things nice and simple and also stick to our strategy. We are not a top side that has players who can come in and blow the other side away. We have to work really hard for our wins and make sure that we have everything in order," Ervine said during the post-match Press conference.
"Today we didn't play our best cricket but we still did exceptionally well in certain areas. To be 98 for 7 and still to get to 250 I think that's an outstanding effort. There are definitely some positives but in a close game like this I don't think you can dissect it too much because I feel like it will become too complicated," he added.
Zimbabwe is likely going to welcome back senior player Sean Williams who missed the first match due to illness and his availability could tilt the match in Zimbabwe's favour.
Also winning the toss will be a major factor in the match after Netherlands made the most of the morning conditions when they won it and decided to bowl first.
Seamers Fred Klaassen and Paul Van Meekeren managed to generate some swing and extra bounce to bother the hosts during the opening power play.
Man of the match from the Tuesday game Nidamanuru revealed that the ambitious Netherlands side are targeting a whitewash against Zimbabwe before they move to South Africa where they are also looking to claim a clean sweep in the two matches they are going to play.
"I think as a touring group I think when you come here you want to do special things and we have themed it as the African Safari. We want to see the big five. We have got three games against Zimbabwe and twogames against South Africa, and if I am honest we want to get the big five we want to seal everything. That's the mentality we are going with within our platform and within what we are working with," he said.
The return of Williams is likely to be the only change in the Zimbabwe squad, a move which could see Wessley Madhevere being sacrificed.
Related Topics