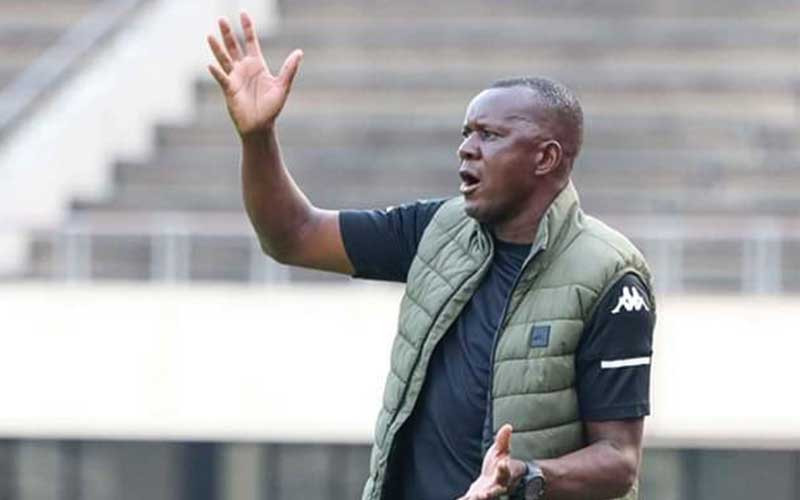 Dynamos' new coach Herbert Maruwa has promised to deliver entertaining football to help bring supporters back to the stadium.
The former Black Rhinos coach, who was part of Kalisto Pasuwa's backroom staff during DeMbare's dominant era from 2011 to 2014, has been given the mandate to bring the fading giants back to their former glory days.
But more importantly, the club followers are clamoring for entertaining football.
One of the main criticisms leveled against Maruwa's predecessor Tonderai Ndiraya was the style of football he employed, which left some fans frustrated.
The club's management appointed Maruwa, and also roped in Genesis Mangombe as his first assistant — a man credited for transforming his former club Yadah into a free-flowing attacking and entertaining football team — to remodel the club's playing style in a desperate bid to entertain their hard to please followers.
Speaking to NewsDay Sport, Maruwa said he believed he had assembled a strong squad that will deliver in both substance and style.
"I'm happy with the squad that I have. The quality is there and I'm sure they will deliver. What we now need to do is to make sure that the team competes well, play entertaining football so that fans come back to the stadium. The fans want to be entertained, and we have to deliver on that," Maruwa promised.
He was forced to make a complete makeover of the squad following the departure of as many as 13 players at the end of the season last year including captain Patson Jaure, his vice Godknows Murwira and star midfielder Trevor Mavunga.
The club brought in more than a dozen new players including the returning Denver Mukamba and the exciting trio of Arthur 'Diego' Musiiwa, Tanaka Shandirwa and Keith Madera as replacements.
Crucially for Dynamos, they managed to retain some of their best players from last season, including Frank Makarati who has expectedly been handed the captain's armband, their last season top goalscorer Emmanuel Paga, goalkeeper Taimon Mvula and roving wingback Emmanuel Jalai whose stellar performances in the past few seasons has since earned him the vice-captain post.
Kevin Moyo is the third in command on the leadership hierarchy.
The new-look squad excites both Maruwa and the club's supporters, hoping to end FC Platinum's four-year dominance of the league title.
"I think we have assembled a very good team. It's very balanced and what is left is to click the right combinations and we will be good to go.
"We want to make sure that we close the gap between us and teams like FC Platinum and Chicken Inn. If we can do that then it will be a good season for us," reckons Maruwa.
"The management is supporting us very well and we really appreciate that. It's now left for us to make sure that the team plays well and gets the required results to achieve the season's objective."
With the league season scheduled to start next week, Dynamos have intensified their preparations for the upcoming campaign with a number of friendly matches. Last week alone, they played two matches against lower division sides — Kwekwe United and Dulivhadzimu FC.
"We are happy with our preparations. So far so good, and there is a lot of progress in the team. We still have a week or so to make the final touches. But overall, the team is looking good," Maruwa said.
Dynamos, who finished third last season, were handed what looks like easy first three fixtures to start the season as they play promoted sides Hwange, Sheasham and Simba Bhora which is now coached by Ndiraya.
While the fixtures list looks easy, on paper that is, Maruwa is a worried man.
"These are tricky games. Playing teams from Division One is hard because they will be out to impress. These are difficult games because you don't know what you will be up against. So, we will have to prepare the teams mentally. We need to go into these games with a good state of mind, not underrating any team because every team that plays against Dynamos always raises their game.
"We are playing our first match away from home in Hwange where we have struggled in the past, so we need to be ready. We have some new guys, so we have to make sure they are ready to perform for a team like Dynamos."
Related Topics