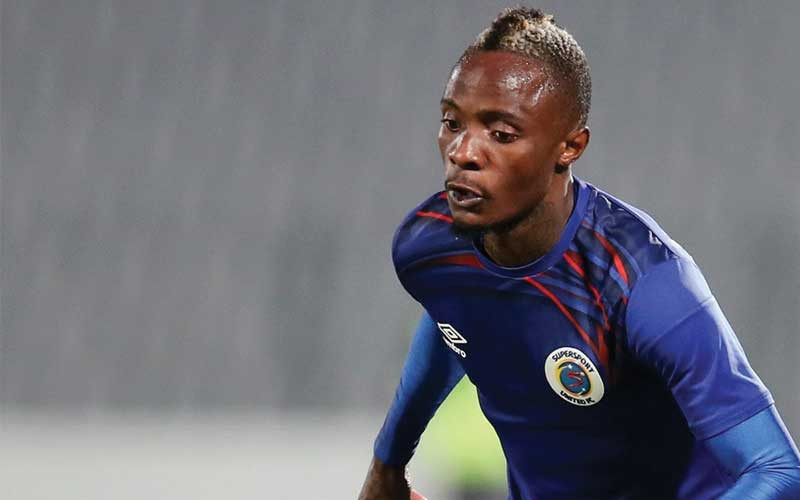 Kuda Mahachi's intended move to South African Premiership side Maritzburg United has hit a brickwall with the club choosing not to sign him.
The Team of Choice recently revealed its new acquisitions, including Kwame Peprah who joined on loan from Orlando Pirates.
Two free agents Bradley Cross and Ali Meza also joined the South African club. Mahachi had been training with the club since he was acquitted of neglecting and causing injuries to his son.
As it stands, it appears Maritzburg are not keen on signing the winger although his manager Gibson Mahachi says they are not in a rush to secure a move for the player.
Mahachi is on record saying the priority at the moment is to have Mahachi regain full fitness.
"We all know that he has not been playing for a very long time. He needs to be fully fit before committing to any club," Mahachi told South African media.
"Honestly, we have offers but because of the situation, we are not in a hurry to conclude anything because the player is our priority.
"The window is open, he is a free agent so he can be able to join a club which we feel is the best for him to revive his career with less pressure."
Mahachi last played for SuperSport United but the Stan Matthews-coached side opted to terminate his contract after he was accused by his ex-wife of neglecting and attempting to kill his son.
Related Topics