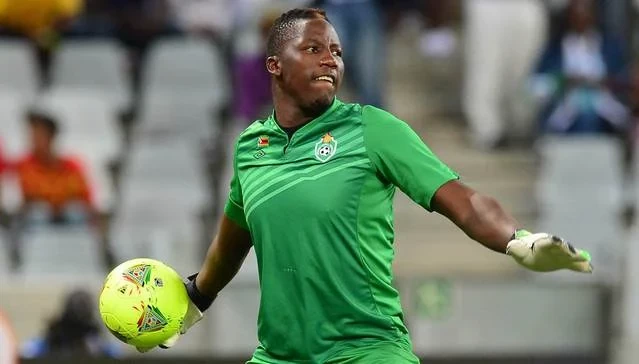 The SuperSport United pair of Onismor Bhasera and George Chigova have called on Zimbabwean football authorities to let bygones be bygones for the sake of budding footballers in the country.
Fifa suspended Zimbabwe from international football over a year ago due to government interference concerns.
The suspension came after Zimbabwe's government arm, the Sports and Recreation Commission (SRC), removed the national football association's executive committee from office.
Zimbabwe Football Association (Zifa) beleaguered president Felton Kamambo and his executive were also banned on allegations of corruption, mismanagement of funds and sexual harassment.
While the friction between the top brass seems far from ending, it is the players that have suffered the most.
"I've been following the events back home. It's unfortunate that no one is considering the future of these footballers," SuperSport skipper Bhasera told FARPost.
"Some of us already made the break, but there are many still waiting for that breakthrough. Those ones have mainly been disadvantaged by the suspension.
"We have been deprived at continental and regional level. It's unfortunate that even player movements have slowed down since these events.
"It's the players that have suffered the most while the high offices are in an argument. We can only wait for common ground to be reached for the sake of progress.
"For the sake of our future, there must be an amicable resolution. We can't remain stagnant in one position like this. Like other nations, we must have progress."
Meanwhile, Kenya had their suspension lifted last month, leaving Zimbabwe FA as the only African country suspended from international football.
Goalkeeper George Chigova said: "I got an opportunity to play in South Africa after impressing during the 2013 Chan finals.
"So, with the country suspended, it means no one is in a position to showcase themselves.
"Many of us here in South Africa came via these tournaments. It's the only possible breakthrough that footballers back home are waiting for.
"Unfortunately, under these circumstances. It's very hard to get such opportunities. The future of Zimbabwean football is seriously under threat."
— FARPost
Related Topics