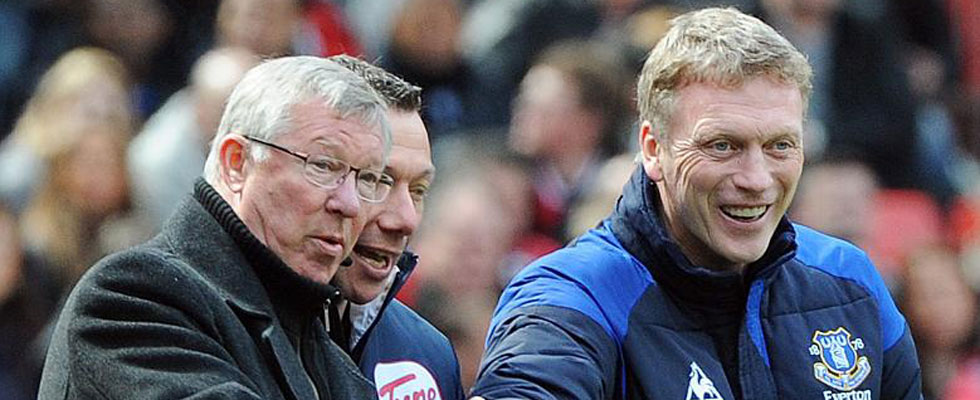 LONDON — The approaching Premier League season will be defined to a large extent by the ability of the new managers at England's three leading football clubs to tackle the challenges awaiting them.
Reuters
Last season's top three sides are all under new management, with David Moyes succeeding Alex Ferguson at Manchester United, Manuel Pellegrini taking over from the sacked Roberto Mancini at Manchester City, and Jose Mourinho returning to Chelsea.
Amid the attendant flux, there are expectations that a new order could emerge in the English top flight, but Moyes' task is to ensure that United's 20-year dominance persists.
The 50-year-old Scot appears to face the most daunting task of the three new men.
Although he inherited a squad that finished the last campaign as convincing champions, he has no experience of competing at the very top of the table and will find Ferguson's shadow wherever he turns.
Moyes' first pre-season at United has been far from ideal, amid continued speculation over the future of unsettled striker Wayne Rooney, who the manager insists is not for sale despite lingering interest from Chelsea.
United's supporters have also become restless about the club's lack of activity on the transfer market.
The champions have seen moves for Barcelona midfielder Cesc Fabregas and Everton left-back Leighton Baines rebuffed, but after Sunday's 2-0 win over Wigan Athletic in the Community Shield, Moyes said he was happy with his squad.
"We're getting closer to signings. We're moving forward, but the deadline is getting closer as well," he said. "Hopefully we are. If we don't (sign anyone), I'm happy to go with what we've got."
Unlike Moyes, Mourinho knows what it takes to win the Premier League, having led Chelsea to successive title triumphs in 2005 and 2006.
In returning to Chelsea from Real Madrid, he has ignored the old football truism that says one must never revisit the scene of former glories, but this time he is determined to lay down a lasting legacy.
The 50-year-old Portuguese returns to find a squad now geared towards patient possession football, rather than the counter-attacking style he introduced during his first stint at Stamford Bridge.
He will have a dizzying array of attacking midfielders to select from, with new signing Andre Schuerrle and returning loanee Kevin De Bruyne expected to compete with Juan Mata, Eden Hazard, Oscar and Victor Moses for the three advanced midfield positions in a 4-2-3-1 formation.
Up front, he must either seek to pursue the rehabilitation of Fernando Torres or place his trust in 20-year-old Romelu Lukaku, who scored 17 goals during an impressive loan spell at West Bromwich Albion last season and has a profile similar to Didier Drogba, the indomitable spearhead of Mourinho's first Chelsea side.
Pellegrini, the former Villarreal, Real Madrid and Malaga coach, has never worked in England before, but the early conclusion of City's transfer business has given him ample time to get to know his squad. "I think we have the best squad in England," Pellegrini said last week.