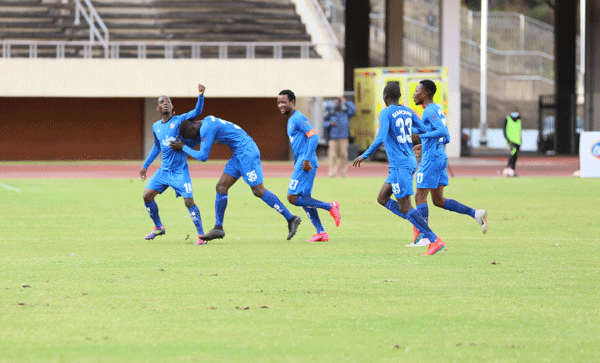 BY FORTUNE MBELE
GOVERNMENT has ruled out reversing its decision to suspend sporting activities any time soon as COVID-19 cases keep rising.
Several sporting disciplines, among them cricket and football, had sought special waiver to continue with their activities while observing COVID-19 safety protocols.
On Saturday, government announced a blanket ban on all public gatherings including sport as a mitigatory measure to curb the spread of COVID-19.
The position, which also bars any athletes that are due for Olympic qualifiers, also affects football, cricket, rugby and all other minority sport codes.
The Warriors are due for Fifa World Cup qualifiers set to start in September, while Zimbabwe Cricket (ZC) was hosting South Africa A side, with the Sables and the women's rugby team preparing for the Africa Cup.
Sports and Recreation Commission (SRC) chairperson Gerald Mlotshwa indicated that ZC would not be allowed to complete the South Africa tour. The two teams had played one of four days in the final match of the series.
The ban on sport has thrust the home tour against Bangladesh into doubt.
If nothing changes, Zimbabwe will miss out on an opportunity to add to their points tally in the World Cup qualification group.
They might also find it difficult to organise future tours due to uncertainty.
"Turning to cricket in particular, the suspension does include the present series that has been ongoing against South Africa. The decision was not an easy one to make, but there cannot be exceptions at this point in time. Everyone has a very good reason as to why they have to be exempted but these decisions must not be looked at subjectively but rather from a national objective," Mlotshwa said.
"The country cannot afford a sports-related casualty related to COVID-19, especially where it involves a visiting side from another country. The repercussions will prejudice not just cricket itself, but every other discipline seeking to host or tour especially and we are aware of this; rugby, football and the various Olympic disciplines seeking to qualify for Tokyo 2021."
In its first notice of suspension of sports on Sunday, the SRC had indicated they are aware of international assignments that were due and would be communicating directly with sports associations involved.
However, the SRC said it would continue to engage government and any exemption or resumption will depend on COVID-19 infection rates.
"Having said this, we will, as SRC, continue to engage and liaise with government. We will continue to monitor compliance, with the current suspension taking into account that there had already been in many instances of COVID-19 protocol violations in some of the sports codes that had previously been allowed to resume sports activities prior to the current suspension," Mlotshwa said.
"I would consider that government's lifting of the suspension in respect of sport or certain sports would very much be subject to the country's situation vis-à-vis COVID-19 infection rates in the coming days and weeks. It is important, and I must re-iterate this, that the nation, including the sports sector, should support government's initiatives in prioritising the health of the nation above all else. Everything becomes secondary."
He said the nature of proposals the commission would make to government would be determined by historical COVID-19 statistics of sports codes provided by the associations: "… at the appropriate time for possible resumption or exemption. We are busy working on this in the background and those sports codes will be informed and kept abreast accordingly."
The SRC boss said he understood the anger arising from the ban on sports, but said the situation affected all sectors in the country and government should be commended for putting the health of the nation first.
"Quite obviously, the suspension of sport and sport events has hit the sector very hard socially, economically and psychologically. It's obviously been quite unpopular. I know that there is a lot of anger out there, but the fact is and it must be appreciated that it is not just sport that has been negatively affected," Mlotshwa said.
"All sectors and facets of the country have also been affected. Everyone is affected in one way or the other directly or indirectly. Having said that the fact is that COVID-19 infections are on the increase in Zimbabwe, everything is pointing out to the fact that as a country we may as well be witnessing commencement of a third wave.
"The initiative of government in seeking to stall this development must be commended and supported by all. Sight must not be lost of the relative success of the government in containing COVID-19 in the country."
Follow Fortune on Twitter @FortuneMbele