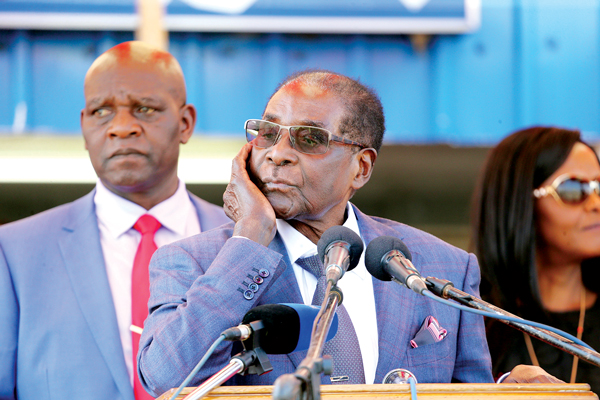 Zimbabweans are waiting to see what steps the military will take next after seizing control of the country.
BBC
President Robert Mugabe is said to be under house arrest but the whereabouts of his wife Grace, who was bidding to succeed him as president, are unknown.
South African ministers have been in the capital Harare meeting the army and political parties.
The Southern African Development Community (SADC) regional bloc will hold emergency talks on Thursday.
President Mugabe, 93, has been in control of Zimbabwe since it gained independence from Britain in 1980.
But the power struggle over who might succeed him, between Mrs Mugabe and her rival former vice-president Emmerson Mnangagwa, has split the ruling Zanu-PF party in recent months.
Evidence that Grace Mugabe's circle was being pressured by the military came on Wednesday when one of her key allies, Zanu-PF youth wing leader Kudzai Chipanga, made a televised apology for criticising the head of the army a day earlier.
Mr Chipanga is reported to be in army custody but said his statement was voluntary.
Correspondents are asking whether President Mugabe, having hung on to power so tenaciously for years, will offer his resignation.
One Zimbabwean opposition leader, Tendai Biti, told the BBC he wanted to see a transitional authority in place.
"It is urgent that we go back to democracy. It is urgent that we go back to legitimacy but we need a transitional period and I think, I hope, that dialogue can now be opened between the army and Zimbabweans.
[That] dialogue can be opened between the army and regional bodies such as the SADC and, indeed, the African Union," he said.
The SADC has called an emergency meeting in Gaborone, Botswana for 15:00 local time (13:00 GMT).