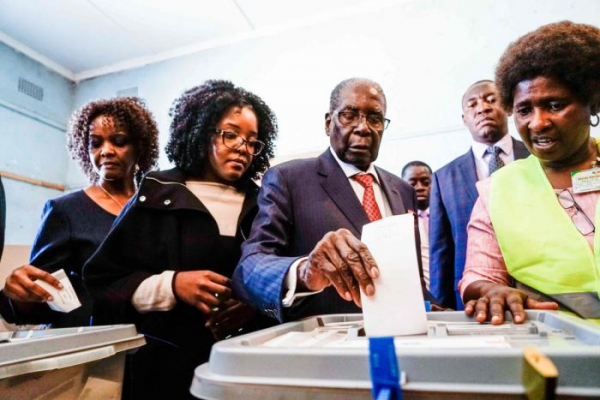 No official results in the high-stakes general elections in Zimbabwe have been announced' but social media are abuzz with pictures of poll tallies taken from various polling stations countrywide.
TimesLive
Indications so far are that in major cities the MDC Alliance got a huge response.
Zanu-PF also got a decent turnout while independent candidate Nkosana Moyo trailed behind with Thokozani Khupe of the MDC-T and Joice Mujuru of the People's Rainbow Coalition (PRC).
Photographs taken at polling stations were being widely circulated on WhatsApp.
Elections expert Innocent Ncube from Royal Holloway University in London said they were a mixture of fake news and planned propaganda.
"There are two aspects to it; there is fake news generated by third parties and propaganda engineered by the candidates.
The former is easy to deal with because it's largely easy to take apart its credibility' but the most dangerous is the latter.
This is because it has a veneer of truth yet is deliberately conjured to build a make-believe'" he said.
Meanwhile' some command centers in remote areas are yet to receive results from various polling stations because of poor infrastructure.
The election results are due to be announced on Saturday.
While president Emmerson Mnangagwa' through his official twitter account' thanked Zimbabweans for coming out in numbers and said he was awaiting the official result' his biggest challenger' Nelson Chamisa of the MDC Alliance' was already claiming victory.
"Winning resoundingly …. We now have results from the majority of the [more than] 10 000 polling stations.
We've done exceedingly well.
Awaiting ZEC to perform their constitutional duty to officially announce the people's election results'" said Chamisa in a tweet.
However' for newspaper vendor Brian Ncube in Bulawayo it was an all-familiar script.
"Every time results start trickling in' they are from areas where the MDC has a support base but … when Zanu-PF strongholds are announced the game is over'" he said.