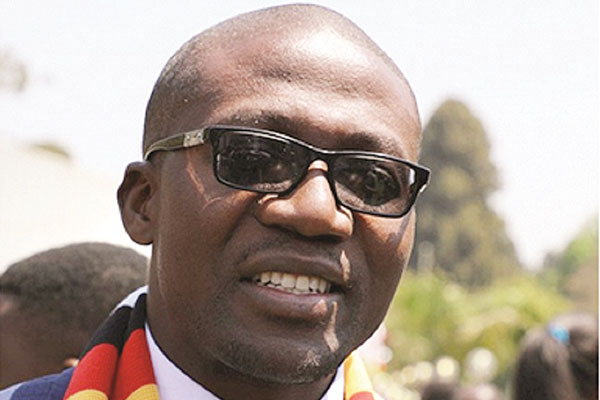 GOVERNMENT and business yesterday reached an impasse over arbitrary price hikes after a lengthy meeting between Industry and Commerce minister Mangaliso Ndlovu and captains of industry in the capital. The meeting ended with the minister demanding action against retailers charging multiple prices for goods and services.
BY TATIRA ZWINOIRA
Zimbabwe has witnessed a sharp rise in prices of basic goods blamed on the new 2% transaction tax on money transfers which was imposed last month and the loss of value on the black market of the local bond note currency and electronic transfers against the US dollar.
After the meeting, Ndlovu said the three-tier pricing system for the bond note, US dollar and real-time gross settlement systems (RTGS) – was illegal and that the law should be enforced.
"Government has been clear that it is (multiple pricing) not legal in our economy and the law enforcement has to take its course," Ndlovu said.
"However, it is not in our ministry to enforce the law. We only spell out what is legal where we can which is under our ministry."
Cabinet last month resolved to enforce the Bank Use and Promotions Act that prohibits putting a premium on the US dollar. Some retailers, particularly pharmacies, were demanding payment in US dollars.
Ndlovu said Zimbabwe needed to address the pricing issues at source, such as increasing production to enable exports.
"Foreign currency is a commodity that has to be earned if I may put it that way. We do not have adequate foreign currency and government is doing everything it can to make sure we allocate the scarce resource to productive sectors. So we cannot talk about having enough foreign currency, but government is doing all that it can," he said.
"What came out from the deliberations is that there are more fundamental issues that have to be addressed. Prices are only a reflection of structural deficiencies that need to be addressed. So the discussions were candid, frank, open and all stakeholders had a chance to make their contributions. We have agreed to have a similar meeting in the time to come."
However, after the meeting, several industry players told NewsDay no concrete solutions had been agreed to deal with pricing challenges after two-and-half hours of talks.
They said the growing mismatch between RTGS transfers and the US dollar was driving price increases.
The rise in prices has seen inflation rising to 20,85% at the end of last month from the previous month's 5,39%.
This was the first double digit official inflation rate recorded since 2008 which is based on the consumer price index.
Retailers and wholesalers whose business is import-dependent have particularly raised prices while those who were not import-dependent hiked prices due to the rise in the cost of living.
"Look, the reality is that they (RTGS transfers and hard currency) are not the same. This business of saying they have the same value is just not true and government needs to address that urgently," one industry player said.
According to the Confederation of Zimbabwe Industries, industry needs $2 billion to recapitalise, translating to a monthly foreign currency requirement of $167 million. On average, government is supplying about half that requirement.