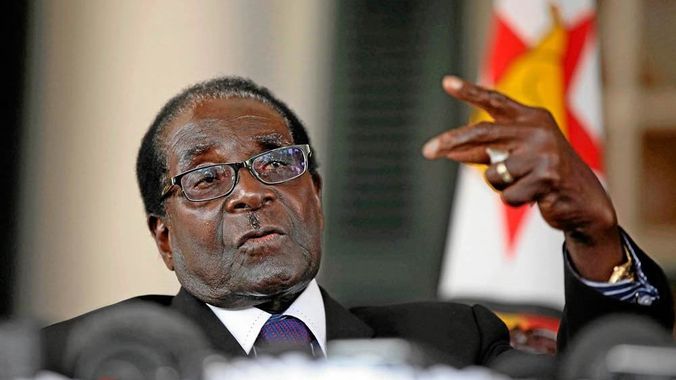 PRESIDENT Robert Mugabe last week dished out over 30 tonnes of bananas and cassava yams to hundreds of food-insecure villagers at a Zanu PF campaign rally in Gutu, Masvingo province, a gesture described by opposition parties as an insult to locals, whose staple is maize.
By Everson Mushava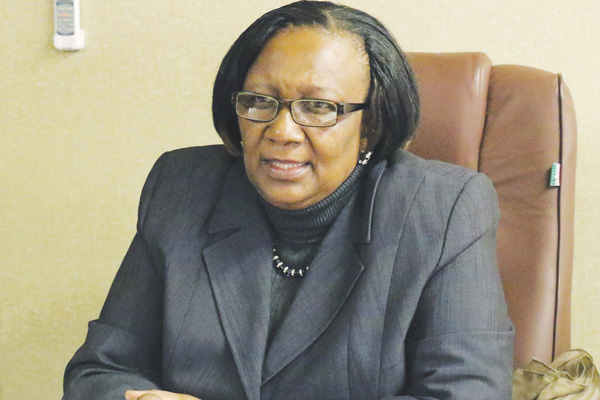 Masvingo is one of the provinces hardest hit by this year's food shortages, with over 5 000 cattle said to have succumbed to drought, while most of the villagers, particularly opposition supporters, are reportedly surviving on a single meal a day, as government food handouts are being distributed on party lines.
Public Service minister Prisca Mupfumira yesterday defended Mugabe's unusual handouts, saying the banana consignment had come as a personal gift from one of the President's closest allies, Equatorial Guinean President Teodoro Obiang Nguema Mbasogo.
Mupfumira said the veteran politician decided to carry the consignment with him to Gutu, as he had a scheduled rally in that area. "Equatorial Guinea gave President Mugabe the bananas in his personal capacity," she said.
"The President gave the consignment to the drought relief committee in Masvingo, headed by Masvingo Provincial Affairs minister Shuvai Mahofa, to be distributed to vulnerable families according to the drought relief distribution programme."
The consignment reportedly arrived in the country last Thursday, a day before Mugabe left for the Gutu rally. A government official, who requested anonymity, told NewsDay the consignment included cooking oil, dried fish, salt, chicken, yams and bananas meant to be distributed to vulnerable Zimbabweans.
"Yes, the bananas and yams that the President gave party supporters at the Gutu rally came from Equatorial Guinea," the official said.
Mugabe last Friday addressed thousands of Zanu PF supporters and government officials at Chamisa Primary School in Gutu, and later paid his condolences to the Masanganise family following the death — three years ago — of his uncle, Chief Gutu, born Anos Kasirai Masanganise.
The opposition Zimbabwe People First (ZimPF), headed by former Vice-President Joice Mujuru, yesterday said it was ridiculous that Mugabe saw it fit to give people bananas.
"You don't give people bananas and tubers, as if they are sick patients in a Gutu hospital. What they need is their staple maize. Mugabe is out of touch with reality," ZimPF Harare spokesperson, Jealousy Mawarire said.
MDC-T spokesperson, Obert Gutu said it was laughable and an embarrassment of gross proportions that the country that used to pride itself as Africa's breadbasket now survived on banana donations.
"As a nation, we should actually bury our heads in shame because we have allowed President Robert Mugabe and his corrupt Zanu PF regime to run down and literally destroy a one-time jewel of Africa," he said.
"The people of Gutu, like most other Zimbabweans, eat sadza as their staple food and not yams and bananas. It is an insult to the Gutu villagers to donate to them yams and bananas when, in fact, thousands of those villagers would have gone for days without eating sadza."
Political analyst, Dewa Mavhinga said Zimbabwe's food shortages were self-inflicted and could have been avoided. "It is wrong and unconstitutional to use partisan political rallies to give out food aid," he said.
Last year, Mugabe's wife, First Lady Grace Mugabe, courted controversy after she doled out $98 million worth of government-sourced agricultural equipment to Zanu PF supporters during her rallies.
Grace also donated tonnes of maize, which government officials confirmed belonged to the State.