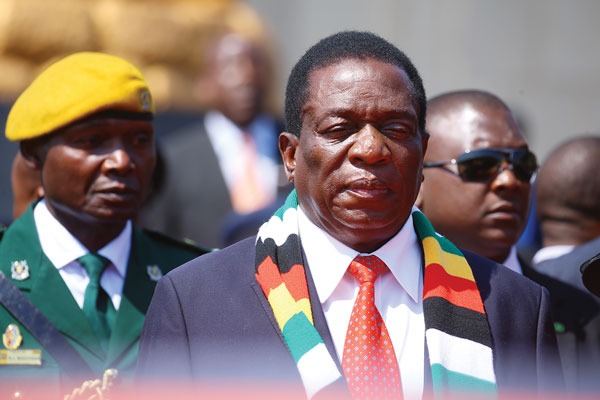 YOUTHS from the ruling Zanu PF party say they will keep pressuring President Emmerson Mnangagwa's government to implement its election campaign promises, giving priority to job creation and Bulawayo re-industrialisation.
BY SILAS NKALA
Zanu PF Youth League deputy secretary, Mabutho Moyo told Southern Eye that though the youth assembly is not part of government, they will lobby for the fulfilment of the election promises.
The ruling party made several promises during the campaign, chief among them fighting corruption, economic development and job creation and re-engagement with the global business community.
The party won 180 parliamentary seats to 88 for the opposition MDC Alliance.
"As you know as a youth league, we are not government, but we are part of the governing party, so all we can do is lobby and put pressure on government to implement the campaign promises that they made, particularly to the youth," he said.
"As Zanu PF youth, we will not only represent Zanu PF youth, but all the youth of Zimbabwe. We won this election, so whatever plight exists among all youth in Zimbabwe is what we are going to stand for and fight for," Moyo said.
Despite the party winning one out of 12 seats on offer in Bulawayo, Moyo dismissed the claims that the ruling party fared poorly in the city.
"I do not think it's correct to say that people of Bulawayo did not vote for Zanu PF in their numbers. As Zanu PF youth we are happy with our performance in Bulawayo because the President ED's numbers show a 100% growth compared to [former President Robert] Mugabe figures of 2013," Moyo said.
"I am not sure if there are provinces which registered a similar growth, but the President is happy with the performance in Bulawayo, and is serious about reviving industry in Bulawayo. His own words."
Moyo said they were very optimistic that Mnangagwa's economic template will attract investment.
"Then we can talk of the creation of jobs. I think we have a very young Cabinet, a fairly young Parliament and everyone is driven to secure the future of the Zimbabwean youth," Moyo said.
"This an opportunity to create jobs and our campaign for 2023 will have less pressure as people will reward him with a second term because he would have performed."