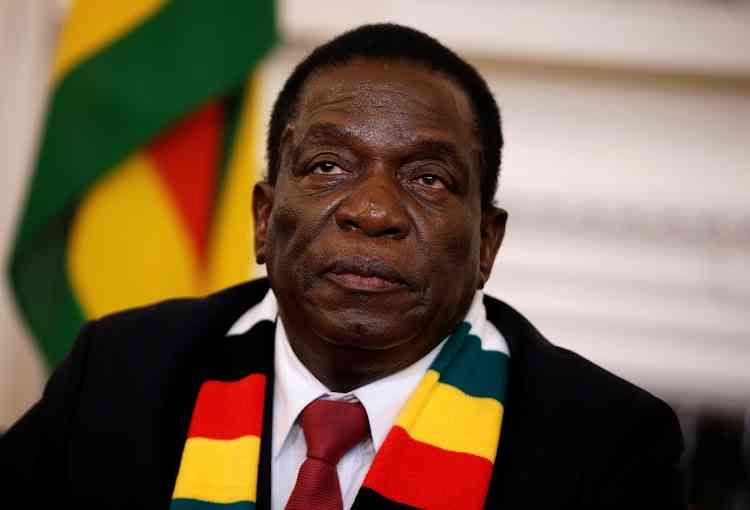 GOOD day, President Emmerson Mnangagwa. Your Excellency, it is my sworn submission that your recent resurrection of the War Veterans ministry is suggestive of aberrations. As I see it, the decision is consistent with a washed-up mindset that is waning due to loss of vitality.
Methinks the ministry embodies the untoward perception that the war veterans have an insatiable appetite for reward and recognition. Yet, the country had already paid deserved homage for the honour and reward due to the armed liberation heroes.
There can never be commensurate gratitude for their sacrifice and gallantry. It suffices to state that for the veterans, the ultimate attainment of independence is the be-all reward for their toil and sacrifice.
Unlike mercenaries who thrive on blood money, liberation war veterans were motivated by ideals of freedom and justice for their fellow nationals. Their selflessness is priceless. Consequently, the said ministry is of no contemporary relevance.
Your Excellency, war veterans were acknowledged, in cash or kind. They were each paid $50 000 in 1997.
Since then, they received many other perks, including affirmative action, a national day celebration in their honour and State-paid reserved burial sites.
It is my deduction that the reintroduction of the ministry does not evidence thought processes that are awake to pressing contemporary national challenges. It was oblivious of the endemic destitution and poverty that are prevalent in the country.
Truly, the ministry is an irritation whose expediency ought not be burdening Treasury. It does not contribute towards your said Vision 2030. My understanding is that the database and welfare of war veterans can be efficiently administered by the Defence ministry.
After all, most of them were initially enlisted into the uniformed forces. Methinks the said ministry deserves at the very most consideration, to be a department headed by a director, not by a minister and permanent secretary.
Alternatively, it would be judicious, given that most of the veterans are now over 65 years old, that their welfare can be taken care of by the ministry responsible for social welfare. Frankly, you struck a discordant note by the re-establishment of the War Veterans ministry.
Your Excellency, Zimbabwe is desperate for a strategic revitalisation from several challenges which include the widely disputed harmonised elections. Consequently, the country needs a critical thinking President of sacred honour, and a passionate sense of justice.
It is incumbent on you to maintain an open mind and to refrain from making decisions hastily, without detailed analysis of options and probable outcomes. It is imperative to be earnest, consciously evaluating competing alternatives prior to settling for a particular decision.
Granted, Zimbabwe is in throes. She is reeling under a public debt close to US$20 billion, legitimacy crisis, corruption, hyperinflation, unemployment and collapsed economy. Daniel Webster aptly characterised justice as the ligament which holds civilised beings together.
Your Excellency, if ever there is a ministry that is crying out for formation, it is that of diaspora affairs. I could have erupted, stamping my feet, clapping my hands and shouting, "Eureka! Eureka! Eureka!", had you been innovative enough to embrace diasporas.
A responsive government that is keen to leave no one and no place behind would endeavour to accommodate every citizenry, regardless of where they are stationed. Yet, to the contrary, diasporas, like the opposition, are out of the government sphere of reckoning.
Strangely, government has the audacity to be insensitive towards the predominantly youthful diasporas, regarding some as enemies of the State. My heart bleeds for the multitudes of Zimbabwe Exemption Permit holders that are in the limbo in South Africa.
Considering the massive diaspora remittances government is raking in, as I see it, diasporas are the major generator of foreign currency for the country. They stand in good stead to build and maintain relationships between Zimbabwe and the international community.
A ministry for Diaspora Affairs, given emigrants' expertise in various disciplines, will contribute towards the de-escalation of the strained relations the country has with development partners. It could expedite the realisation of the mega deals you are yet to deliver.
It did not evidence a listening President that the plea of diasporas for the right to vote is yet to be responded to. They approached the Constitutional Court in May 2018, only to be ruled against. "Our Constitution did not anticipate that there would be diasporans as the case today, and, therefore, what is contained in the Electoral Act is constitutional," the ruling read.
It was a sad eventuality for justice that the Electoral Amendment Bill that was tabled early this year in preparation for the August harmonised elections, was silent on the right to universal suffrage for the diasporas.
Your Excellency, in view of the tainted legitimacy of your Presidency, methinks it would be a positive turning point towards statesmanship if you were to embrace the diasporas.
As I see it, they duly tick all the requisite boxes for consideration for a full-fledged ministry.
Cyprian Muketiwa Ndawana is a public-speaking coach, motivational speaker, speechwriter and newspaper columnist.
Related Topics