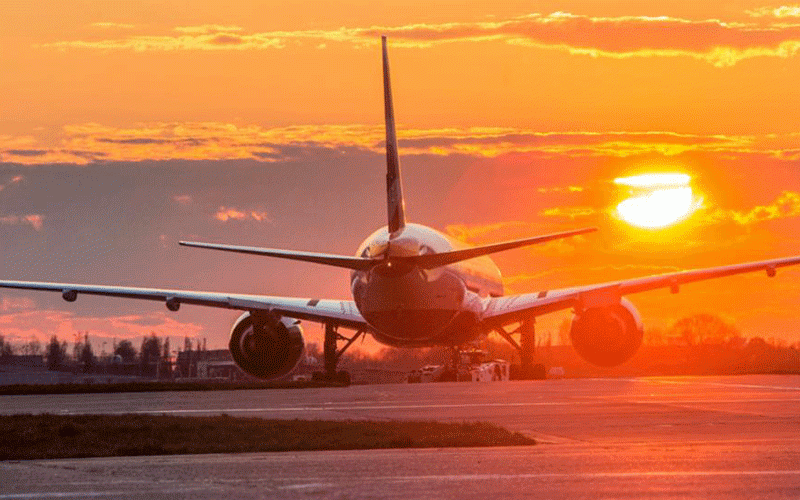 They have high-paying jobs, a high standard of living, and almost everything they need, but for Zimbabweans abroad, all that glitters is not gold.
Twenty-eight-year-old Gift Gonye, based in Germany, is one such Zimbabwean, and he is apparently not satisfied with his life abroad.
Homesickness is one disease that has hit Zimbabweans like Gonye, but despite this, they are afraid to wade back into suffering in the southern African nation.
"On my behalf and the behalf of other Zimbabweans in the diaspora, yes, we miss home, but even then, there is nothing we can do about it because there is suffering back home. We can't go back home to face poverty," Gonye told IPS.
"You just find yourself with no choice except to endure the challenges here in the diaspora in order to survive."
Based on the latest figures from the Zimbabwe National Statistics Agency (ZimStat) in the 2022 national population and housing census, slightly less than one million Zimbabweans have left the country since 2012, looking for greener pastures abroad.
Records from ZimStat have indicated that 908,914 left the southern African country in the last decade, with South Africa, Botswana and the United Kingdom being the preferred destinations for Zimbabweans.
South Africa has accounted for 773 246, Botswana 74 928, Britain 23 166 and the US 8 565.
Gonye and several other Zimbabweans that have fled the economic hardships in their African country have had to endure some difficulties in their stay abroad.
"The life we live here is expensive. We pay high taxes. The tough life back home in Zimbabwe complicates our lives in the diaspora, for we have to support the people back home because people there look forward to our help, and this results in us here in the diaspora not investing in terms of our future and for ourselves at old age," Gonye said, referring to a system often referred to as "black tax" where wealthier and more successful people are expected to assist their families.
While many Zimbabweans back home have high regard for diaspora nations, many like Gonye see otherwise, thanks to the daily pressure migrants endure to survive.
"I want to let people back home know we have no social life here. It's not easy living here. The money we earn is enough for rent and food and other basics, and it ends there. It is hard for us in the diaspora," said Gonye.
"If you see someone sending you some bit of money back in Zimbabwe — some 30 dollars or seventy dollars, that person would have endured saving that amount."
As a result, Zimbabweans abroad live under pressure from their kith and kin back home and to meet their needs as well.
Despite official government figures about people that have relocated overseas, about four to five million Zimbabweans are said to be abroad, largely forced to flee abroad by a fractured national economy since 2000 when authorities seized white-owned commercial farms.
Ellen Mazorodze, based in Australia, said as elections loom in Zimbabwe on August 23 this year, migrants like herself would like to have a chance to change things in their country. However, only those resident in the country can vote, and she encouraged them to vote.
"If you want to choose a person to represent you, go and vote. Your vote will be counted. It will help you to have a person fulfilling your wishes get in office," Mazorodze told IPS.
Privilege Kandira (30), living in Norway, says: "Diaspora life is a mixture of both good and bad."
"On one side, I can testify that I have enjoyed the opportunity of coming to a better life here in the diaspora, but on the other side, let me hasten to say that I have met lots of challenges, among which is racial discrimination," he said.
Kandira is not alone in battling racial discrimination.
In the UK, many Zimbabweans, like 29-year-old Tariro Muungani, a professional social worker, have had to face racial discrimination.
"I will give an example of where I live here in England. It's a place where there are few black people. When you walk on the streets, white people look at you curiously. When you board a bus, for instance, and sit next to a white person, they may drift away from you because they don't want to be in contact with you, which makes living in such areas painful," she said.
Like Gonye in Germany, Muungani said, "Zimbabweans back home look at us in the diaspora as people who have made it in life and think we have no problems, and they look forward to us with trust that diaspora people can help them."
Muungani said most people back in her home country did not believe people abroad can sometimes lack money.
Yet other Zimbabweans overseas say they miss the social unity back in their country as they fight to earn a better living abroad.
"What comes to mind is the togetherness we had back home, the spirit of neighbourliness, which is not there here. Nobody really cares for the next person. Children live just anyhow with no stranger bothering to discipline them, unlike what happens back home culturally," Sophia Tekwane, a Zimbabwean woman based in Sweden said.
But Tekwane also said with the suffering in Zimbabwe, many like herself had no choice except to endure being abroad.
"The suffering in Zimbabwe makes things tough for all of us in the diaspora because it forcesus to work even harder to support the loved ones back home."
"You end up having no choice. Sometimes you end up sacrificing — starving yourself to support the people back home. You end up working abnormally long hours," added Tekwane.
— IPS
Related Topics