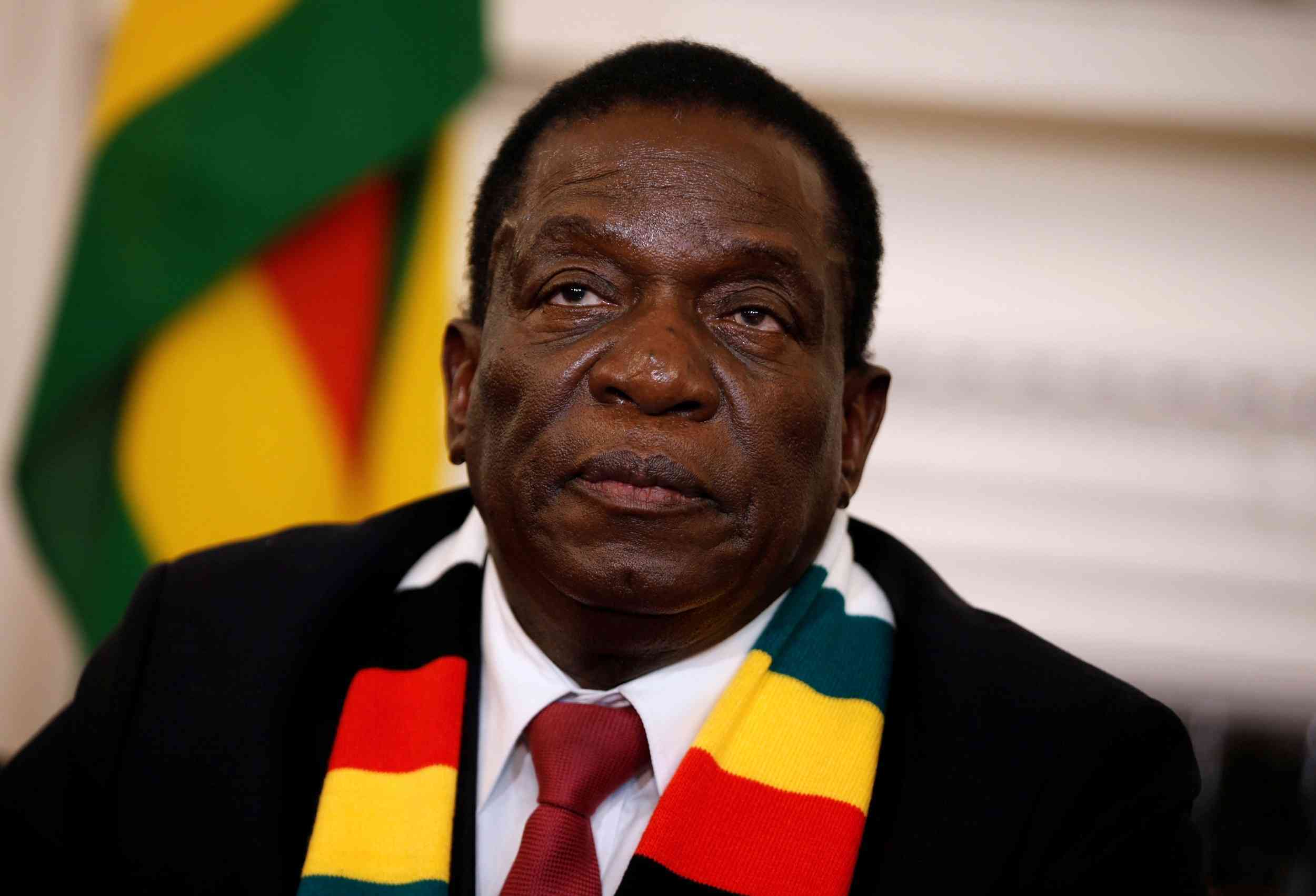 GOOD day, President Emmerson Mnangagwa. Your Excellency, methinks the Zimbabwe debt restructuring endeavours are a futile venture. Despite goodwill from Britain and the European Union, as I see it, government is its own detractor.
Last week Parliament had the temerity to pass the repressive Patriot Bill amid the debt restructuring engagements. Critics described it as political repression which shows beyond doubt that Zanu PF was neither credible nor ready for reforms.
Methinks there is merit in the assertion that the Bill is an embarrassment to those who are naively pushing for debt restructuring in the absence of genuine political reforms. Although I knew that Zanu PF is intransigent, I did not know that it was obdurate to this extent.
Your Excellency, the Bill confounded me. It is a foe and barrier to democracy. Words of Job: "What I feared most has come upon me; what I dreaded most has happened to me. I have no peace, no quietness, but only turmoil," Job 3v25:26 came to mind as Parliament passed the Bill.
Granted, Tuesday last week was a sad day for citizenry as your threat to cut short lives of the opposition was given teeth through legislation.
Opposition legislator Tendai Biti was rueful.
"A sad day indeed as Parliament passed the Patrot Bill. The new law is an unprecedented law that seeks to proscribe freedoms of association, assembly and speech of any citizen holding a meeting with a foreign government. Not even apartheid Rhodesia passed such a repugnant law," he bemoaned.
Historically, the Zimbabwe debt restructuring initiative has been a victim of inertia. It has progressed at a snail pace. There has not been any tangible endeavours since 2015 in Peru when government initially vowed to earnestly honour her international debt obligations.
Henceforth, it has been more stagnation than action. Little wonder, the United States, (US) although participating, is lukewarm about the current debt restructuring endeavours. It is intently waiting for proof of commitment by government.
Their caution is in keeping with the dictates of its sanctions law, the Zimbabwe Democracy and Economic Recovery Act, which demands tangible evidence of reforms for it to consider the removal of sanctions. Admittedly, the country is hamstrung by a US$17 billion debt, which continues to escalate due to arrears and inflation. The pledge by Zimbabwe to bring greater clarity and coherence to the country's economic and financial sectors is not at all bankable.
Your Excellency, while corruption is pandemic, accountability is a rarity. There was no transparency on the funding of the heft amounts that were dished out to ministers, deputy ministers and parliamentarians.
Reports say Treasury was bypassed when multi-million dollars were spent on aircraft: A presidential jet and some helicopters which were said to be for airlifting patients to hospitals.
Ordinarily, a President cognisant that citizenry is wallowing below the poverty datum line would wear his thinking cap. He or she would travel by scheduled flights and not dare charter aeroplanes, neither would he have hordes of retinue.
Rather, you should be concerned with the deplorable lives of citizenry. It should keep you awake at night that the general workforce is incapacitated.
Your Exellency, failure by government to offer a credible response to the Gold Mafia exposé, which named several people you closely associate with for being involved in money laundering and gold smuggling is self-incriminatory. Save for the sacrificial lambs whose assets were frozen and later curiously unfrozen, it is strangely business as usual in the corridors of power. Attempts by your ambassador-at-large to exonerate himself were devoid of substance. His lawyer fumbled for want of credibility.
Truly, the passing of the Patriot law in the National Assembly is an anathema to democracy. A law that forbids citizenry from criticising government is a danger to freedom. It undermines accountability and transparency, which are the checks and balances integral to democracy.
It is telling that the stiff penalties for violating the proposed new law include the death sentence, revoking citizenship and barring convicted persons from voting for at least five years. A country open for business needs not be governed by such draconian statutes.
Essentially, the essence of this law, moreso the penalties, is not in tandem with a listening President. It is despotism of the darkest nature to criminalise citizenry for defending human rights.
From where I stand, as Parliament passed the heinous Patriot Bill, methinks it threw spanners in the debt rescheduling deliberations. It is lame for your party to say the new law is essential for protecting the image and interests of Zimbabwe.
My understanding is that credible and conclusive elections are beyond attainment under your leadership, so will be the anticipated debt restructuring endeavour. With the proclamation of the election date, reforms before citizenry cast votes are consequently rendered far-fetched.
Your Excellency, proponents of democracy will continue drawing inspiration from Assata Shakur's assertion: "Nobody in history gotten their freedom by appealing to the moral sense of the people who were oppressing them."
Related Topics