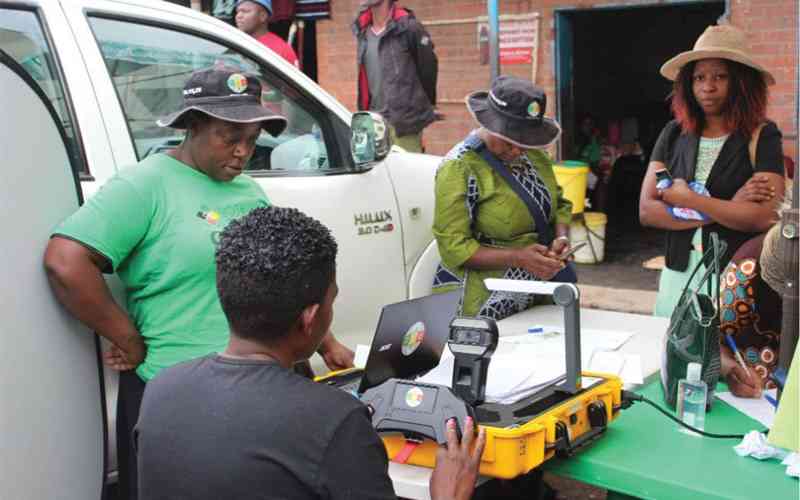 THE Zimbabwe Election Support Network (Zesn) and the Zimbabwe Electoral Commission (Zec) jointly held a voter education and delimitation sensation roadshow on October 29 2022 at Murehwa Centre in Mashonaland East province to inform and raise awareness on the ongoing boundary delimitation exercise. Zec managed to register 38 people on site.
A local bus rank, hosting the roadshow, proved quite strategic as travellers also managed to get an opportunity to have a glimpse of the proceedings as they waited for buses.
Zesn also took the opportunity to distribute its campaign materials such as fliers, caps, wrappers and facemasks inscribed Register to Vote. A total of 1 000 copies of the ballot newsletter containing stories on electoral reforms and delimitation, among others were distributed.
Zesn
Related Topics