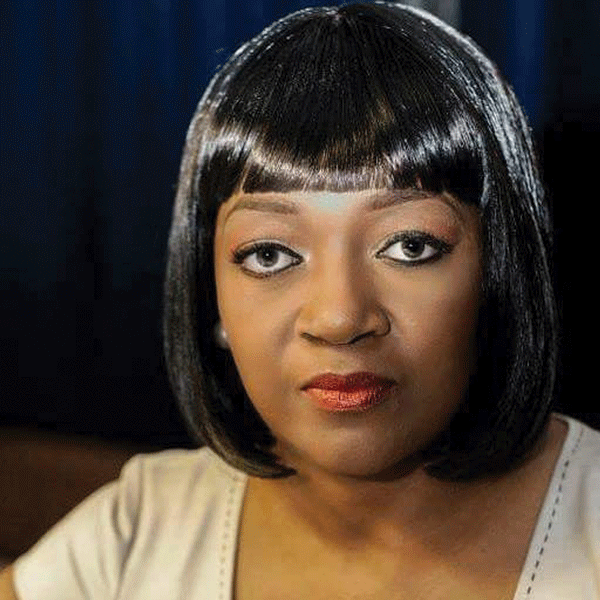 BY Pearl Matibe RUSSIA'S invasion of Ukraine has worsened the food security crisis in many African countries, and Zimbabwe is no exception. In New York, United States on May 18, United States Secretary of State, Antony Blinken told 10 African Cabinet ministers from the Democratic Republic of the Congo, Egypt, Gabon, Ghana, Kenya, Mauritania, Nigeria, South Africa, Zambia and Senegal that: "Every driver of the crisis that we will discuss today has been made worse by President (Vladimir) Putin's war of choice."
From May 18 to 19, the Blinken convened meetings in New York to mobilise action on global food security. On the first day, the US led the "Days of Action on Global Food Security" as one element of what it calls "the United States' multi-pronged strategy to help mitigate the food security crisis through humanitarian assistance, multilateral engagements, and increased food production".
As he chaired the Roadmap for Global Food Security — Call to Action, Blinken accused Russia of compounding the impacts of global food insecurity. He said: "It was this growing crisis that led Ambassador Thomas-Greenfield to make the nexus between food security and conflict the focus of a UN Security Council meeting that she chaired in March of last year."
In the global context, it is not only the US making the claim that the war in Europe is adding to food insecurity. The World Economic Forum (WEF) has also made the claim that the Russia-Ukraine war is causing a cooking oil shortage, even in United Kingdom supermarkets where customers are being restricted to one to two bottles per customer. WEF expects shortages to last as long as 18 months because: "Ukraine produced more than half of the world's supply of sunflower oil. Its production has dropped by 95% since the war began."
Russia was the second biggest exporter at 20%. WEF says: "African countries should, once again, be regional breadbaskets and powerhouses of sustainable and self-sufficient economic development."
What is worse is that farmers in Ukraine should ordinarily have been planting now, but they are not and a BBC source says any crop Ukraine harvests now could be down by as much as 50%.
A FEWS Network's report titled Zimbabwe Food Security Outlook April 2022 says: "Significant disruptions of supply chains and global trade due to the war in Ukraine have increased production and transportation costs and commodity prices at both global and national levels. Basic commodities such as fuel, fertiliser, wheat, maize, and crude (cooking) oil, among others have all seen rising prices since the Ukraine crisis began, negatively impacting household purchasing power."
WEF has raised a few more pertinent questions needing answers.
"The impacts of the war in Ukraine on food security in Africa raise three pertinent questions: Why is the continent with 60% of the world's arable land unable to feed itself? Why is it difficult for African regions with food surpluses to supply those with deficits? And how did Africa go from a relatively self-sufficient food producer in the 1970s to an overly dependent food importer by 2022?" WEF ponders.
Radio Davos, reporting from the World Economic Forum, said: "The combined share of Russia and Ukraine on the wheat market is one-third. Ukraine grows enough food to feed four hundred million people on planet Earth." The gap caused by the war will hit the poorest hardest. This is the impact Ukrainian farmers on the battlefields in Europe have on Zimbabwe more than 11 000km away.
A May 18 statement released by US State Department spokesperson, Ned Price's office, indicates that there have been pledges, including from 10 African countries, for: "UN member States with available resources to temporarily increase fertiliser production in order to compensate shortages, support fertiliser innovations and promote methods to maximise fertiliser efficiency, invest in diversifying sustainable production of fertilisers, and increase the use of residues as fertilizers to create longer-term supply chain resilience for this key input."
To help solve the crisis, Blinken promised: "The United States is working in multilateral fora with our Group of Seven partners to target the work of international finance institutions, including the World Bank and International Monetary Fund, to mitigate food security challenges."
Zimbabwe is affected, yet it is so far away from the war zone. For context on the country's ties to Eurasia, over the last three years Zimbabwe's relations with both Belarus and Russia were increased through engagements, talks and the signing of bilateral military-technical co-operation agreements.
Other signed documents were on, "the supply of fertilisers to African markets," according to the Kremlin. In January 2019, President Emmerson Mnangagwa visited Belarus and had talks with President Vladimir Putin of Russia.
In Russia, the Kremlin broadcast a ceremony at which documents were signed during President Mnangagwa's visit there. Russia and Zimbabwe have longstanding ties that go back more than 40 years to the days before its 1980 independence from Great Britain.
Pearl Matibe is a Washington DC-based foreign correspondent, and media commentator with expertise on US foreign policy and international security issues. You may follow her on Twitter: @PearlMatibe
Related Topics