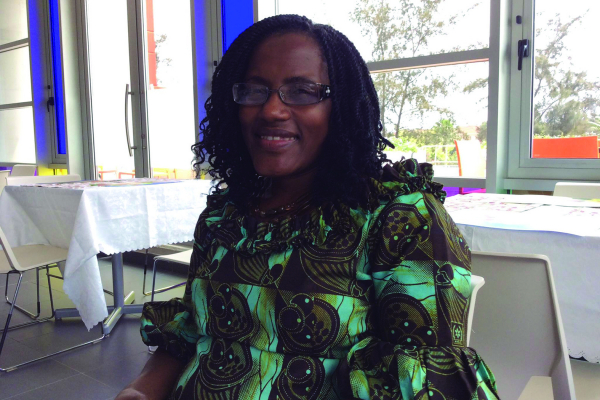 The Zimbabwe Revenue Authority (Zimra) must come clean on reports that the ruling Zanu PF is not paying import duty for its campaign vehicles and other materials.
Zimra commissioner-general, Faith Mazani on Wednesday failed to provide a satisfactory answer when she was asked by MDC-T Chitungwiza North legislator, Godfrey Sithole at a Zimra engagement meeting with parliamentarians to inform legislators about the country's revenue collection systems.
Sithole had claimed there were speculative reports that Zanu PF imports, among them vehicles and T shirts, were not being charged duty.
Instead of answering the question, Mazani demanded documentary proof to support the allegations.
Zimra must not have double standards when it comes to the ruling party.
We are aware that opposition campaign materials are receiving thorough scrutiny at the country's points of entry, with some of them confiscated and others cleared late by our customs officials.
It is almost impossible for opposition parties to import campaign and operational vehicles, yet for Zanu PF it is smooth sailing.
Zanu PF commissar, Engelbert Rugeje recently revealed that the ruling party had bought 15 million T-shirts, 15 million caps and two million body wrappers for women from China.
This is in addition to the multitudes of top-of-the-range vehicles that are roaming our potholed streets and roads all over the country and have curiously remained unlicensed several months after they were brought into the country.
In the spirit of accountability and transparency, it is, therefore, prudent for Zimra to prove that Zanu PF is not being favoured by dodging paying duty.
The so-called new dispensation has also promised to be transparent.
We, therefore, challenge President Emmerson Mnangagwa to prove that he is not above the law and show that his party is paying its dues to tax authorities.
Zanu PF has also refused to disclose the source of millions of dollars oiling its campaign machinery amid claims by the likes of former Higher and Tertiary Education minister Jonathan Moyo that the party abused State resources to fund its participation in previous polls.
Moyo, who fled the country after the military toppled former President Robert Mugabe in November last year, recently claimed Zanu PF spent $70 million buying campaign regalia from China and the Democratic Republic of Congo using diamond revenue.
We, therefore, challenge authorities to prove that Zanu PF is not getting preferential treatment and to explain why the party's vehicles are not licensed and registered and illegally on our roads if indeed they have paid duty.
Zanu PF must also prove its source of campaign funding, if the party has nothing to hide!