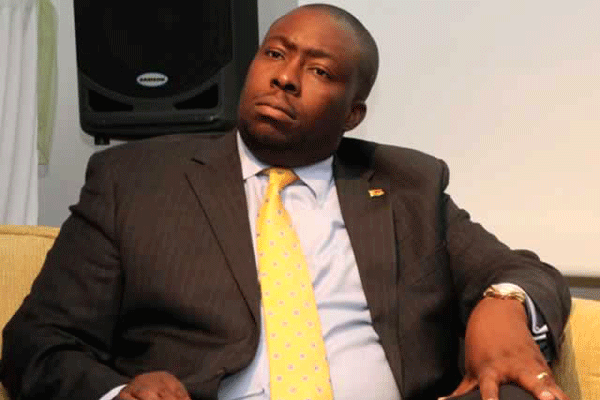 Local Government minister Saviour Kasukuwere has suspended Zanu PF Marondera Urban ward 12 councillor Kennedy Muraicho, accusing him of being a land baron, among other charges.
by Jairos Saunyama
Muraicho, who is a director at Swandev, a land developing company, owns part of Elmswood Farm, which Zanu PF promised to subdivide into residential stands for the benefit of its supporters ahead of last year's by-election to replace Ray Kaukonde as Marondera Central MP.
Scores of people paid $511 each for residential stands last year, but up to now, council has not allocated a single stand, as Muraicho claimed ownership of the land that was targeted by the Zanu PF-led local authority.
Kasukuwere, in a letter dated April 20, 2016 and addressed to Muraicho, said the suspended councillor would be brought before a "competent authority" to answer the allegations.
"I wish to inform you that in terms of Section 114 (1) (d) (ii) of the Urban Councils Act, that you are hereby suspended from carrying out the functions of the office of the councillor," he wrote.
"The grounds for your suspension are that you have acted in a manner prejudicial to your being a councillor in that you have put yourself forward as the owner of Elmswood when you are not, in fact, the owner and in direct conflict to the Municipality of Marondera."
Kasukuwere said Muraicho had allowed the illegal sub-division of stands in Lendy Park village.
"You caused an illegal water connection to stand 2483 in Lendy Park village in prejudice to council. You sued Marondera Municipality despite having sworn an oath of loyalty to council.
"You will be brought before a competent authority to answer allegations above in due course. During the period of suspension, you shall not receive any allowance and you shall not carry out any council business within or outside council," Kasukuwere wrote.
Muraicho, who is the local authority's chairman for the staff committee, confirmed the suspension. He said the suspension was a result of the land he legally owned.
"For starters, I am a law-abiding citizen of Zimbabwe and before I even ventured into politics, I was, and am still the director of Swandev. Before I was sworn as the councillor for ward 12 in Marondera Central, I declared all my assets to the local authority. Swandev is into land development, water reticulation and transport services," Muraicho said.
"The company wholly and legally owns Elmswood Farm, the land I believe is at the centre of my suspension. With all due respect to the powers that be, I will rather stand by my word, or rather the company's stance that it legally owns the said piece of land."
Efforts to get a comment from Marondera town clerk Josiah Musuwo and mayor Anthony Makwindi were fruitless yesterday as they were reportedly on a business trip in Bulawayo.