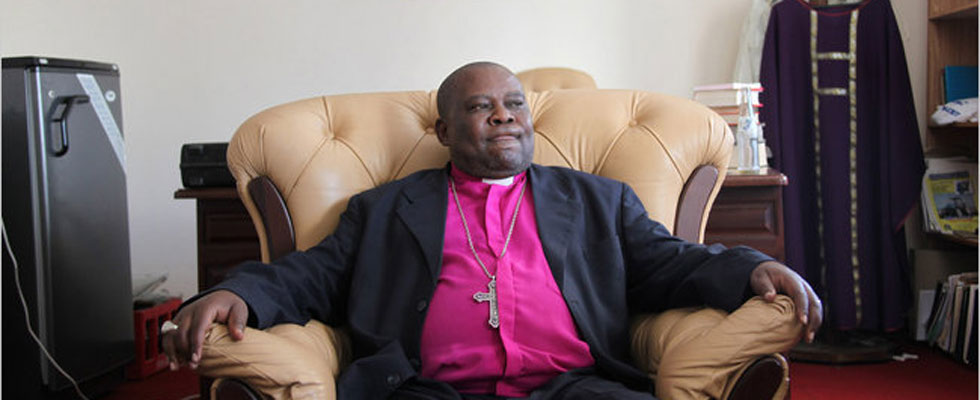 Excommunicated former Anglican bishop, Nolbert Kunonga's woes are mounting, as some of his farming implements are set to go under the hammer tomorrow to pay off money he owes the Church of the Province of Central Africa (CPCA).
BY PAIDAMOYO MUZULU
ointly sued with Beaven Michael Gundu in case number HC3725/17 by the church, as it moves to implement High Court judge, Justice Nicholas Mathonsi's judgment, which found him liable for illegally disposing assets during his term as the bishop of the Anglican Diocese of Harare.
CPCA lawyer Ray Moyo confirmed they had caused the attachment of farming equipment, as they seek to recover nearly half a million dollars from Kunonga, as ruled by Justice Mathonsi.
"The auction is part of the church's efforts to recover what they are owed in terms of the Mathonsi ruling that was also upheld by the Supreme Court," Moyo said.
Tomorrow, LM Auctioneers will sell some of the attached property.
The property is listed as a 470 Massey Ferguson tractor, Toyota Gaia vehicle and Agropower Beta 600-litre tank boomspray.
It also includes a Gaspardo Ciro vicon spreader, Gaspaerdo Ciro Jacto vicon spreader, AS Venture 500-litre black tank boomspray, Farmec 24-disc harrow, 10-disc planter and Gaspardo seed planter.
Kunonga, during his reign, which lasted nearly a decade, saw him allegedly illegally expropriating CPCA assets to his new church, Anglican Church of Zimbabwe. The CPCA won the battle to repossess the church's properties, but Kunonga had disposed of some.
Among the assets Kunonga disposed of were various parcels of company shares that were listed on the stock exchange, including mobile network operator Econet shares.
LM Auctioneers yesterday confirmed the sale would go ahead tomorrow and there would be no reserve price on the items in terms of the High Court rules.