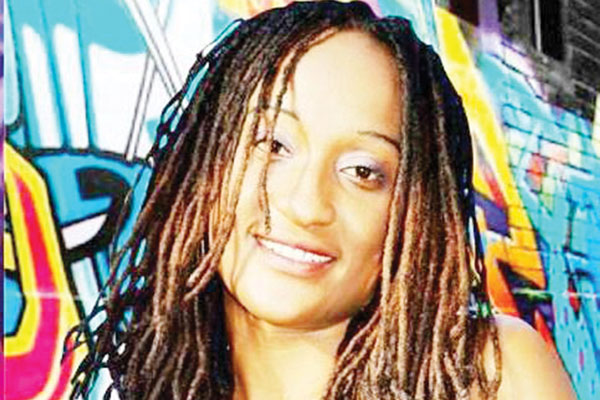 Andy Brown's widow, Nadine last week testified in a bizarre drug and murder case in which her former customer, Herbert Nyambirai Chivasa, is alleged to have strangled Tasvika Watungwa to death before stealing his Mercedes Benz and driving around the city with the corpse disguised as a passenger in the backseat.
BY CHARLES LAITON
Nadine, who is a State witness in the case, told High Court judge, Justice Tawanda Chitapi that although she was not familiar with the deceased, Chivasa was her client.
She said the accused went to her home on December 18, 2015 in the morning driving a blue Mercedes Benz with Watungwa lying motionless in the back seat.
Through his lawyer, Benson Taruvinga, Chivasa pleaded not guilty to the murder charge and said he did not know how Watungwa met his fate since they had parted ways in the city centre.
The State alleges on December 17, 2015 and at around 6:15pm, Watungwa left his home and drove to 11 Chester Road in Avondale, where he met Chivasa and Wellington Skyes.
The court heard that Chivasa later left the residence with Watungwa and went to corner Jason Moyo Avenue and Chinhoyi Street, where bought cocaine worth $23 from a drug dealer, Simbarashe Marunga.
The State alleges that after consuming the cocaine, Chivasa strangled Watungwa to death and at around 9:30pm went to Sunningdale with the corpse. He bought some dagga from Joseph Makore and went to Chitungwiza, where he intended to see his girlfriend, Blessing Chafa, but failed to locate her.
The court further heard that Chivasa then went to Zuva Service Station in Borrowdale and then returned to Sunningdale where he changed the vehicle's punctured tyre with Makore's assistance.
Chivasa allegedly requested Makore to accompany him and the latter sat in the front seat and the two were later joined by Gerry Smalls and drove to the city centre with Watungwa's body still in the vehicle.
The following day, the court heard, Chivasa went to Mt Pleasant in Smalls' company after placing the corpse in the car's boot.
The State alleges he left the car in Mt Pleasant, but returned the following day and before leaving for Emerald Hill, where he moved the corpse to the driver's seat and left the keys in the ignition before returning to Mt Pleasant.
On December 19, 2015 Watungwa's body was discovered by security guards, who then filed a police report.