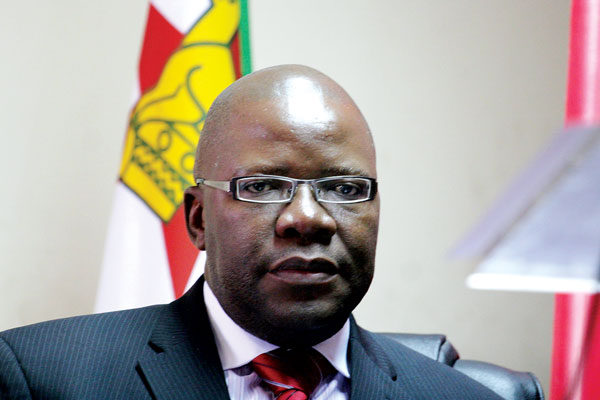 Harare lawyer and former Finance minister Tendai Biti has called on government to legalise abortion, saying outlawing the practice has witnessed deaths of thousands of women and girls as a result of attempting to illegally terminate their pregnancies. BY CHARLES LAITON
Speaking at an occasion where he was being conferred with an award for successfully challenging child marriages, which was eventually struck off the statutes by the Constitutional Court last year, Biti said illegal abortions were costing lives.
"So, there are hundreds of girls that are dying because of illegal abortions. The Termination of Pregnancy Act in Zimbabwe is terrible. Those with money just go to South Africa to those clinics, it's very cheap anyway, because it is subsidised by the State. For the rich and the middle-class, abortion is one hour away, but not for the majority of our young girls in this country and it's endemic," he said.
"The government needs to repeal the Termination of Pregnancy Act and remove other barriers to accessing safe reproductive health services for women and allow women to take responsibility of their reproductive health . . . If we have to be equal like we did in the (Loveness) Mudzuru case (the child marriages case), one of the things that we have to do is to democratise the right of access to abortion."
The workshop, whose theme was The judiciary can make a difference, was organised by Women's Comfort Corner Foundation director Rita Marque-Mbatha, who is also a member of the International Alliance of Women.
The event was also graced by a Swiss former judge, Justice Jessika Kehl-Lauff.
Last year when Biti made representations in the child marriages matter, he had been instructed by Veritas, a non-governmental organisation, which fights for the rights of children and women in the country.
"When I did the child marriages case, I did major research on children and women in this country. One of the shocking things I discovered was that in a district like Gokwe, by the time a girl attains 19 years, she will be having at least two children. The statistics are shocking on child births," he said
Biti's plea for the legalisation of abortion comes after a similar call was made by the Zimbabwe Doctors for Human Rights. The doctors' organisation said women with unwanted pregnancies should be allowed to undergo safe abortions in order to save countless lives since the country was grappling with a high maternal death rate.