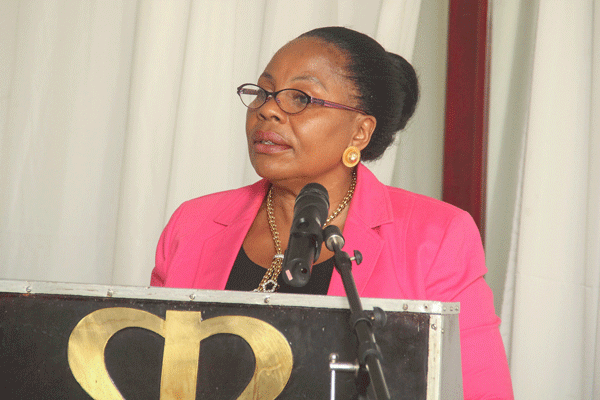 Transport and Infrastructure Development minister Joram Gumbo has said the government will soon construct Mutare Airport, which is expected to boost tourism investment opportunities in the province.
BY CLAYTON MASEKESA
Gumbo said this while addressing stakeholders in Mutare last Friday.
"There have been huge calls for the construction of an airport in Mutare and, as government, we are going to construct one. This is something on the cards," he said.
"We are going to do that so that tourists are able to move freely and fast to Mutare to see the Vumba, Nyanga and many other tourist destinations in Manicaland," he said.
Gumbo said the government would also improve the road networks that lead to major tourist destinations in the province. "Manicaland is endowed with tourism opportunities and we will take roads that lead to these tourist destinations as first priority. We will consider the Rusape-Nyanga Highway and the Mutare-Vumba Road," he said.
Mutare town clerk, Joshua Maligwa described the city as a special economic zone.
"As a city, we will be working flat out so that the tag of being a special economic zone must be vigorously pursued. We will be working hand and glove with the honourable minister of State for Manicaland Monica Mutsvangwa," he said.
"We are going to produce a booklet or a brochure with various tourism opportunities, so that we start rebranding and marketing the province. If we play our cards well, Mutare can become one of the most competitive cities in tourism," he said.
The Hotel Association of Zimbabwe Manicaland chapter has said the province's tourism sector needs substantial investment as it has the potential to grow through private partnerships.
Clive Chinwada, the chapter's chairperson, said: "While the province has the potential to grow into a preferred tourist destination, there is need for the government to craft favourable, pro-business policies for both public and private partnerships to stimulate growth in the industry.
"Manicaland needs investment, as it has great potential to grow, but this can only be done through collaborative efforts from the government to design attractive policies for the private sector and foreign investors."
Chinwada said challenges in the tourism sector in Manicaland were not insurmountable, but needed a multi-stakeholder effort to revive tourism in the province and the country as a whole.