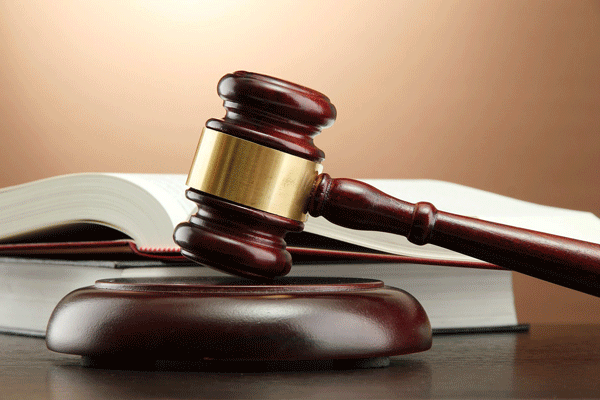 THE Judicial Service Commission (JSC) is set to establish anti-corruption specialised courts in all the provinces in the country as the commission embarks on an exercise to fully deal with and curb the scourge of graft in the country, Chief Justice Luke Malaba said.
BY CHARLES LAITON
The Chief Justice made the remarks yesterday during the official opening of the 2018 legal year. Chief Justice Malaba, who is also the JSC chairperson, said he was happy that none of his magistrates had been charged with corruption in the 2017 legal year.
"I am happy to report that no magistrate was charged with corruption-related misconduct in 2017. In the superior courts, whispers about such indiscretion remain very low. We can only hope that the strategies being put in place will bring total silence in all the courts," he said.
The JSC boss said the commission had come up with the idea of anti-corruption specialised courts, as a strategy to eliminate corruption by expeditiously dealing with the cases so as to send a loud and clear message to would-be offenders.
"The other strategy which the JSC has embarked on to eliminate corruption is the establishment of specialised anti-corruption courts in each province in Zimbabwe …These courts are meant to deal with corruption-related cases expeditiously. We will identify members of staff who will undergo specialised training and be well-resourced to man the courts," Chief Justice Malaba said.
"I am hopeful that two such courts will be operational in Harare and Bulawayo in the first quarter of 2018. We have made the pursuit of the establishment of these specialised courts one of the goals intended to be achieved consistent with current government policy."
Apart from the specialised anti-graft courts, the Chief Justice also said the JSC was in the process of introducing an integrated electronic case management system so as to move with time and embrace technology.
"Most jurisdictions within the region have introduced or are in the process of introducing integrated electronic case management systems and Zimbabwe cannot afford to be left behind. The system will assist us to manage, monitor and track all cases filed in our courts. In using the system we will be able to identify bottlenecks that are causing delays in our process." Justice Malaba said.
"We will then make necessary interventions in order to rectify the anomalies. In short, the system will bring in efficiency in our courts, assist in reducing backlogs and, critically, it will help to eliminate corruption. People will not have to attend physically at court registries to file documents. In suitable cases witnesses would not have to appear in court to give evidence. Virtual hearing would be conducted."
Chief Justice Malaba said there was need for his commission to move with time, as a jurisdiction, to be able to maintain its vision of world class justice, which is technically aided.