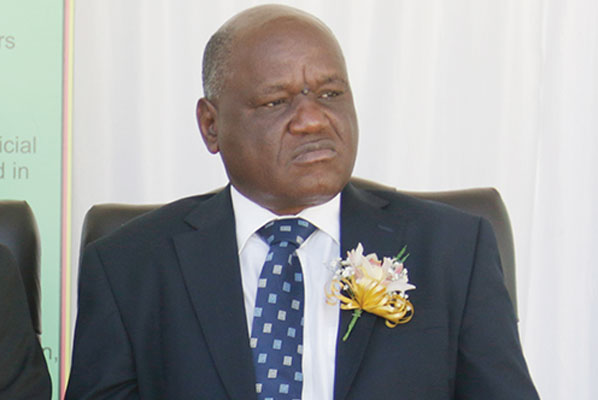 CHIEF Justice Luke Malaba yesterday ruled in favour of Zimbabweans living in the Diaspora who are challenging provisions of the Electoral Act, which prevent them from participating in the country's electoral processes, after granting them the right to directly approach the Constitutional Court (ConCourt).
BY CHARLES LAITON
The decision by the Chief Justice followed an application filed by Gabriel Shumba and Sibonile Mfumisi, who are based in South Africa, and Darlington Nyambiya, who is resident in Britain.
"The application for direct access was granted with no order as to costs. In view of the importance of the matter and taking into account its urgency, the Chief Justice directed that it be heard on an expedited basis. To that end, the substantive matter will be heard on or around February 7, 2018," the trio's lawyer Advocate Thabani Mpofu said.
Through their lawyers from Zimbabwe Lawyers for Human Rights (ZLHR) working in conjunction with the Southern Africa Litigation Centre (SALC), who then instructed Mpofu, the three had filed the application for direct access to the ConCourt on October 20, 2017.
In the application, they said they were seeking an order compelling the Justice, Legal and Parliamentary Affairs minister and the Zimbabwe Electoral Commission (Zec), among other respondents, to facilitate the amendment of the Electoral Act and to put appropriate measures so as to enable Zimbabweans living and working abroad to participate in the country's electoral processes.
ZLHR and SALC had argued that the residents' requirements imposed under the Electoral Act are unconstitutional and that the new Constitution, which provides for political rights, allows for every citizen of Zimbabwe to participate in political processes wherever they are.
In the same litigation the three applicants had also cited the Zec chairperson, Foreign Affairs minister, Finance and Economic Development minister and the Attorney-General as co-respondents.
Under the current legislative framework, Zimbabweans living abroad cannot participate in the 2018 general elections due to the restrictive provisions of the Electoral Act and some regulations which place a residence qualification on Zimbabweans who can be included on the voters' roll and can thus participate in electoral processes.
Shumba, Mfumisi and Nyambiya wants part of the Electoral Act, which disenfranchises some Zimbabweans based on their physical locations, struck off the country's statutes.