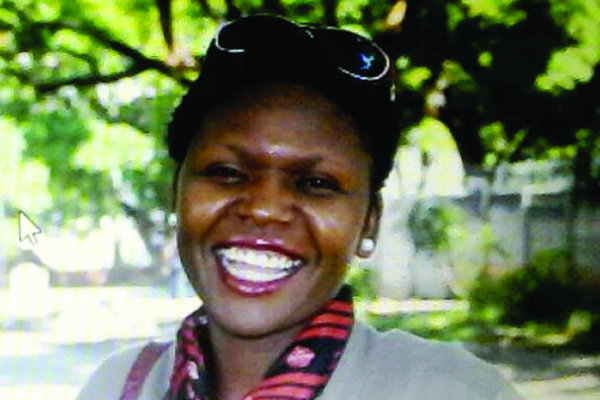 FOUR Bulawayo men accused of killing Air Zimbabwe spokesperson, Shingai Dhliwayo, after they allegedly lured her to Botswana for a fake business deal in 2016, are still to be indicted to the High Court for trial.
BY SILAS NKALA
Artwell Ndiweni, Godfrey Mavhurafero and Mgcini Xaba, all of Cowdray Park, and Dumisani Ncube, of Sizinda, were arrested in 2016 and initially appeared in court on May 25, 2016 and to date, the matter is still to be transferred to High Court for trial as the State is still preparing its case.
The four appeared before Bulawayo magistrate Franklin Mkhwananzi on Wednesday and were further remanded out of custody to February 20 pending transfer to the High Court.
The four were granted $100 bail each by High Court judge, Justice Martin Makonese in May 2016. A year has lapsed before their trial has begun.
Dhliwayo's decomposing body was discovered in a bushy area in Botswana on May 7, 2016 after she was allegedly lured to Botswana on April 30, 2016 on a fake business deal.
Her alleged murderers robbed her of cash, a laptop, a Samsung tablet and a ZTE cellphone, before strangling her in a bushy area between Jakalaas Village and Gatsware River, Tshesebe about 5km from the Ramokgwebani border post.
Her body was taken to Nyangabgwe Hospital in Botswana for a post-mortem, which confirmed she had died of strangulation and gagging.
The accused were arrested in Bulawayo after Dhliwayo's mobile phone was tracked to them.
Some of her stolen property was recovered from the accused persons.