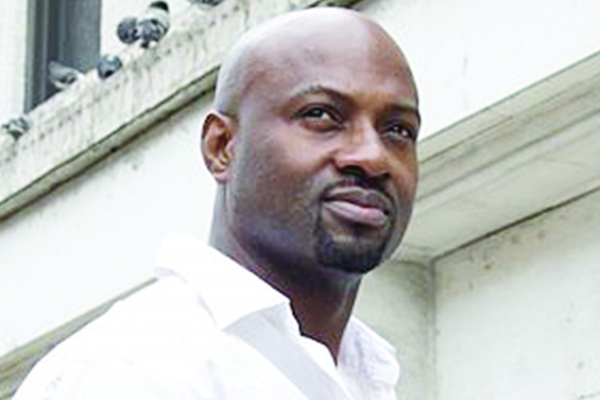 UNITED States-based gospel musician and former radio presenter, Chaka Ngwenya, has announced his return to the stage after nearly a decade-long sabbatical from music with a new offering, Patinonyengetera Volume 3, which is set to rekindle his romance with his fans.
BY JAIROS SAUNYAMA
The musician, whose absence had seen his younger brother Timothy Ngwenya take the limelight, has assembled a five-member band called Soul Seekers Reloaded made up of young instrumentalists.
In a bid to give his new album a cutting edge and announce his return with a bang, the musician has also incorporated the crème de la crème of local gospel music in the mould of Pastor G, Shingisai Siluma, Prince Mafukidze and Sebastian Magacha.
On the album, Ngwenya featured Pastor G, Mafukidze and Siluma on the track, Umlomo Wami, while Magacha and Mono Mukundu are featured on Ini Ndina Jesu Wangu, with gospel music godfather Mechanic Manyeruke adding his voice on Riripo Gomo.
The new eight-track album is set to be launched on February 11 in the US, before another launch in Harare in March.
Speaking from his base in New York, Ngwenya, who left the country in 2000, said he had been off the radar, as he was re-strategising.
"I am coming back home now more frequently than before because of this project. We are now offering something better and different, something that has taken us years to prepare. The real reason for gospel music is not financial gain, but to direct people to Jesus," he said.
Ngwenya left the country after releasing The Soul Seekers Volume 1 and 2 with the original band members that included Christopher and Israel Kusema, Timothy Ngwenya, Obert Katsoro and Moses Ufumeli.
The band disbanded, as some of them went overseas in search of greener pastures.
Ngwenya, who is now pastoring at a church in New York, said he did not stop writing music even after relocating to the US. "I have recorded two CDs and donated the money to orphanages in Zimbabwe. On October 17, I was invited to be a guest speaker at a Salvation Army congress in Chinhoyi, where I discovered gifted singers Tinashe Machingauta, Kuda Mahiya, Tafadzwa Togara and Brendon Savannah, who are now the newest members of Soul Seekers," he said.
Ngwenya is also a former Zimbabwe Broadcasting Corporation radio presenter and did a duet with superstar Oliver Mtukudzi dedicated to orphans.