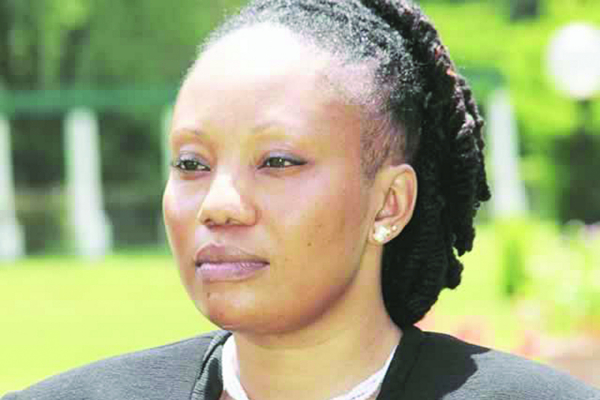 THE newly-appointed Zimbabwe Electoral Commission (Zec) chairperson, Justice Priscilla Chigumba yesterday promised to deliver a credible, free and fair election, when the country goes for polls this year.
BY OBEY MANAYITI
Chigumba replaces Justice Rita Makarau, who left the commission last year in unclear circumstances.
In an interview with NewsDay at the swearing-in ceremony at State House yesterday, Chigumba said she was pleased to serve in the capacity of Zec chairperson and would strive to ensure the upcoming elections were credible.
"It's a great honour and privilege to be asked to serve one's country in this capacity. I promise the Zimbabwean people that I will deliver a free and fair and credible election," she said.
She also promised to look into concerns of unfairness normally raised by opposition parties and that she will follow the Constitution to execute her mandate.
"The Zimbabwe Electoral Commission is an administrative body and its mandate emanates from the Constitution of Zimbabwe and from the Electoral Act and what the commission needs to do is very clearly set out in terms of the law.
"My mandate is just to be an umpire and to ensure that there is fairness in the process. It's a very clear mandate and I intend to discharge," she said, while emphasising the need to have a clean voters' roll before the elections.
On the other hand, opposition parties have expressed mixed feelings over Chigumba's appointment.
MDC-T spokesperson, Obert Gutu urged Chigumba to rise to the occasion and ensure there was no bias in the electoral mother body and avoid being a pushover.
"Justice Chigumba is an astute legal mind, with a strong sense of independence and integrity. As MDC-T, we are confident that if she is given the proper latitude to perform her duties, as the new Zec chairperson, she will definitely excel," Gutu said.
"The main challenge that we have in Zimbabwe is that there are always some shadowy, but extremely powerful political forces behind the scenes that invariably dictate the manner in which our elections are conducted. We expect Justice Chigumba to stand her ground fearlessly and authoritatively."
People's Democratic Party spokesperson, Jacob Mafume said such kind of an appointment is not acceptable in other circles.
"Good people are being soiled over an appointment process that is titled to a competitor. The previous chair left midterm only for the President to appoint the referee of his own and it's mind-boggling that it is acceptable for the President to choose a referee in a match he will play," he said.
Maddock Chivasa of the NCA weighed in, saying his party is against the provision that allows a sitting President to appoint the Zec chairperson.
"The fact that she was appointed by President Emmerson Mnangagwa compromises her independence. An appointed person cannot be independent from those who appointed her and this compromises the fairness of the general elections," he said.