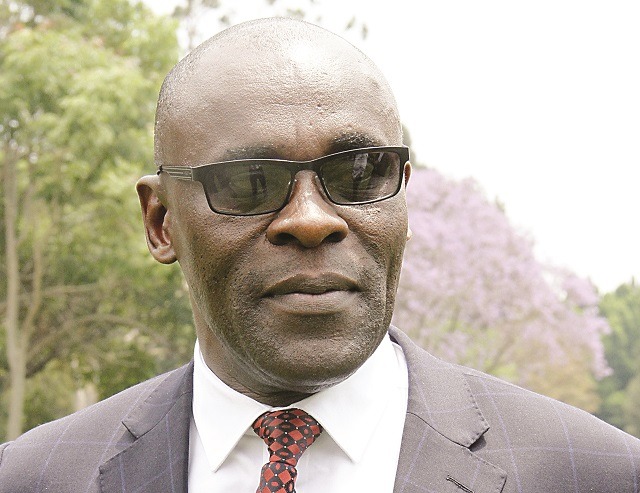 FORMER Tourism minister and Chikomba East legislator Edgar Mbwembwe on Tuesday left Zanu PF offices in a huff after finding out his name was missing from a list of candidates to battle for the seat in primary elections set for Sunday.
BY Jairos Saunyama
Zanu PF provincial chairperson, Joel Biggie Matiza read out all the names of the candidates who made it to the final list during a provincial co-ordinating committee meeting. But Mbwembwe's name was missing despite appearing on the initial list approved by the politburo.
The former Cabinet minister left while proceedings were underway and reportedly rushed to the party headquarters in Harare.
Other notables, whose names are missing are Marondera District Rural Council chairperson, Patrick Chidhakwa, who was eying Marondera East constituency, Richard Mavhunga (Marondera West ), Petronella Musarurwa (Murewa West) and Noah Mangondo (Murewa South).
Chidhakwa and Mavhunga also left for Harare after the PCC meeting, where it was reported that they approached the commissariat to address their issues.
Matiza told the PCC meeting that the final candidates were chosen by the higher organ of the party and that those with queries should approach Zanu PF headquarters in Harare.
"This is where we are. The names I read out are those we were given by the higher organ. At provincial level, there is nothing we are going to do. Those with queries should take them to third floor (Harare). Our duty was to collect the CVs and we took them to the headquarters. In short, we are not entertaining complains.
"Now that the names of the candidates are out, let us campaign peacefully. We need be exemplary in having peaceful elections. To those who are going to lose lets unite and support the party candidate," he said.
Mbwembwe's scrapping will leave Sekai Nzenza and Forbes Chikobvu among others being top contenders for the constituency come Sunday.
The PCC meeting was attended by women's league boss, Mabel Chinomona and politburo member Sydney Sekeramayi among others.