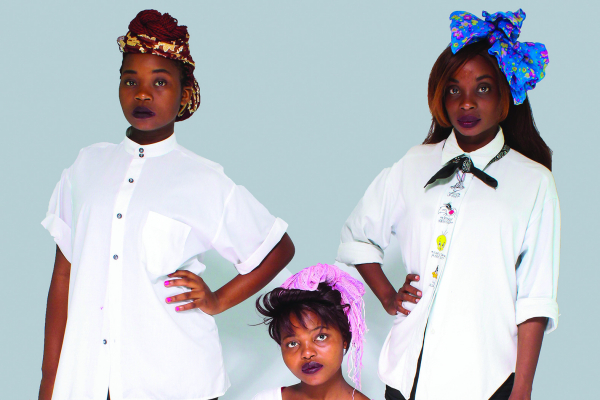 ALL-FEMALE teen group, Whin Quins, has promised to bring an "international feel" to the local arts industry after scooping the best dancer award in best dance category at the Changamire Hip Hop awards in January this year.
BY TALENT GUMPO
Group member Nobuntu Mnkandla known as Blaq Diva Quin — told NewsDay Life & Style that they were bringing an exotic dress sense and dance moves to "spice up" the arts industry, which they described as " too reserved".
"Whin Quins was born in April last year. We were individual artistes before we decided to form a group to advance our cause. We are versatile dancers, who can dance to any genre of music. We identify ourselves with an explicit dress sense, which is different from any other local artiste," she said.
Mnkandla said the trio dressed in "revealing" clothing when performing as a way of self-branding.
"We are inspired by international artistes and the way they dress. We want to have our own style and uniqueness. We are also trying to be different from other artistes. There is no artiste who dresses like us in the country and we hope that we will be accepted because we are real entertainers," she said, adding that their explicit costumes were meant to draw attention.
Another group member, Nokuthaba Makhwelo — who goes by the stage name Noereen Moria — said they had performed at various platforms locally and had shared the stage with various artistes.
"We have performed at a number of events locally over the past year including with POY, Floppy X and Dweezy Boi Wonder and are set to curtain raise for the Mairevei hitmaker, Jah Signal later this month among other projects we have lined up," she said.
"We hope to work with artistes like Killer T, Ammara Brown and Takura among other high profile artistes locally and internationally."
The third member is Knowledge Moyo, also known as Queen Tasha, and the three are aged between 17 and 19.