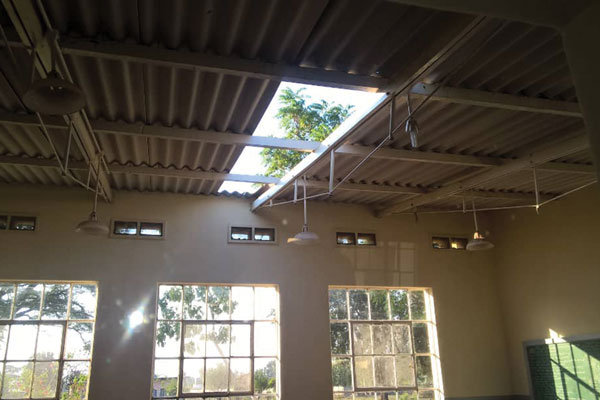 SEVEN pupils and three teachers at Muwunga Primary School in Ascot, Gweru were injured after a gale blew off roofing sheets from three classrooms on Tuesday afternoon.
BY STEPHEN CHADENGA
"There was a strong wind and what sounded like lightning," the school's head, Fortunate Zibhora, said.
"Three classrooms were destroyed by the wind. The pupils and teachers panicked, resulting in a stampede to get out of the classrooms that left some of them injured. The injured have since been treated at Gweru General Hospital. The injuries were not serious."
Zibhora said the damaged classrooms were also venues for Grade 7 examinations.
"We appeal to well-wishers to come to our aid so repair work can be completed by Monday before the pupils sit for their examinations," she said.
Midlands provincial education director, Agnes Gudo could not be reached for comment yesterday as her phone went unanswered.