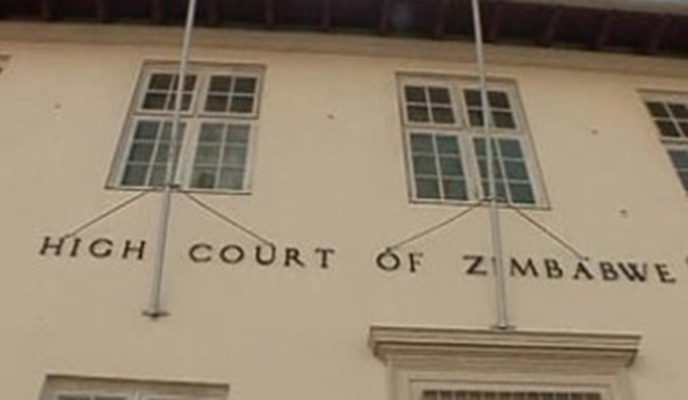 BY Staff Reporter
HIGH Court judge Justice Webster Chinamora on Monday dismissed with costs an urgent  chamber application  by Oniyas Zidanda Gumbo who was seeking an interdict to stop his rivals in Watermount Farm ownership wrangle to utilise the land.
Justice Chinamora dismissed  the  urgent chamber application on the basis that it  lacked locus standi as   there was no proof that Gumbo was the director of Watermount  since documents before  the court show that he resigned from the company as director on November 30, 2004.
Gumbo,  the second applicant in the  matter,   represented by Advocate Thabani Mpofu is claiming ownership of the  remainder of  Craig Crag Estate and Lot 1 of East Anglia  both under Watermount Estates (Private) Limited, cited as the second applicant.
According to papers filed at the High Court, Gumbo claimed  that he bought   Michael James Reimer's entire shares in Watermount  for $13 million which was however disputed by the respondents in the  matter.
In papers he filed, he  sought to stop the respondents  Christopher Wesley Takura Tande,  and his companies TBIC Investments and Equity properties,  and Orion Properties  from subdividing or selling part of land which is in dispute.
He  claims that  Tande fraudently  altered records at the companies registry to remove his name in Watermount interests.
But the respondents argue that every person who was making development at the land in dispute was invited by the  directors of Waterfront hence the company could not be seeking an interdict against itself.
In September, Gumbo and his company Watermount filed an application seeking an order  to compel the respondents to vacate the premises within five days  but the respondents were disputing  his  directorship at Waterfront. They stated that Gumbo had not provided the court with proof that indeeed he was the a director or a shareholder at Watermount.
The High Court gave an  interim  order for the repsondent to stop developing in the disputed   area,  pending  hearing of the matter.
In his ruling on the urgent chamber application,  Justice  Chinamora   stated that Gumbo had no authority to bring the application on his own behalf or on behalf of Watermount.
"In dealing with a case  where an applicant is litigating on the basis of a claimed shareholding in the company, he must show the existence of such shares," said Justice Chinamora.
In opposing affidavits, the respondents also disputed that the matter was urgent, arguing that when some structures on the contested  land was demolished by the first applicant  in 2018 to give way for house development, no action was  taken to stop the 2nd applicant from developing the land.