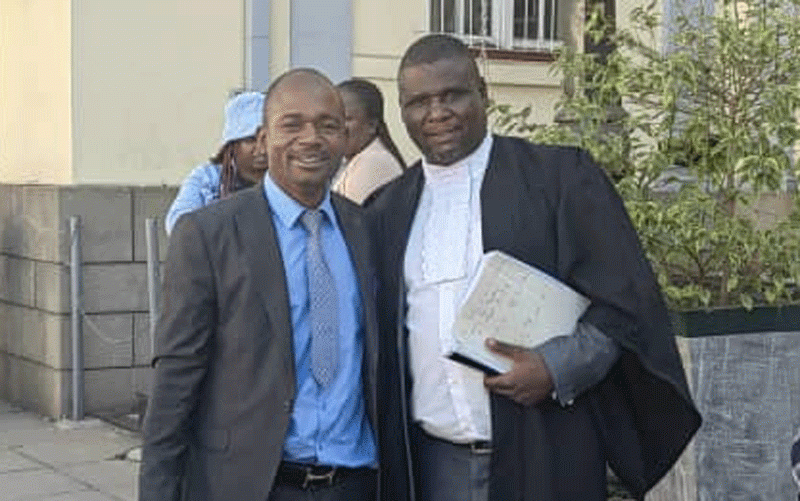 A senior Zanu PF official, Evans Kamombo, yesterday declared that he has no animosity toward former army chief Anselem Sanyatwe, who had reported him to police for allegedly stealing his fertilizer.
Kamombo was disqualified from standing as the party's parliamentary candidate for Nyanga North constituency after he was slapped with a nine year jail sentence for theft at the Mutare Magistrates Court.
He wanted the seat from Nyanga North MP Chido Sanyatwe.
He was being accused of stealing fertilizer worth US$40 075 belonging to Zimbabwe's ambassador to Tanzania Anselem Sanyatwe.
The High Court quashed his conviction and he is now a free-man.
A High Court judge dismissed the matter after chief Witness Chido Sanyatwe failed to attend court to testify against him.
The judge ruled out that the complainant's wife, Chido should testify.
Kamombo is a former aide of Chido Sanyatwe.
Speaking to the press for the first time, Kamombo said that he was now a free man.
He said that he has no ambition to file as an Independent for the 2023 elections as he pledged his support to the ruling party.
"l have no hard feelings against both ambassador Anselem Sanyatwe and wife MP Chido Sanyatwe, l am pledging unity as we are going towards election and l will continue to work very hard for my President Emmerson Mnangagwa to win elections at all cost," he added
"l also want to thank all the people who supported me during the tough times l was in jail and l want to say l will remain trustworthy to whatever l will be doing," said Kamombo.
Related Topics