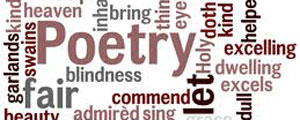 POPULAR poets Robson "Shoez" Lambada and Fungai Machirori left for Munster, Germany, on Thursday night to represent the country at the Digital Participation Youth Summit.
Report by Entertainment Reporter
The summit hosts over 70 word designers, programmers and campaign strategists from across the world.
Shoez, who is the co-founder of Zimbabwe Poets For Human Rights, told NewsDay before departure that he would make a presentation on youth participation in political issues.
"I am going to make a presentation on the strategies we have been using as Zimbabwe Poets for Human Rights to bring about transparency and youth participation on political issues," he said.
The organisation has been working tirelessly using poetry to advocate for peace and democracy in different areas of the country.
The summit is aimed at developing a digital tool to promote youthful participation in governmental issues in the represented countries.
"We are supposed to develop a digital tool to foster meaningful youthful participation in political issues after the forthcoming harmonised elections," said Shoez.
Shoez will also perform at the Annual Intercultural Summer Party which runs parallel to the summit together with Germany-based Chirikure Chirikure.
"This is the third time I will performing at this stage having done so with the late Taku Mafika in 2011 and Michael Mabwe last year," he said.
During his two-week stay, Robson Lambada will also be a guest poet at one of the biggest slams in Munster, the Tartworth Poetry Slam, before embarking on a schools workshop which will be held at Schiller Gymnasium and surrounding schools.
Meanwhile, Machirori, who is the founder of Her Zimbabwe, is set to make a presentation on how she has been tackling women-related issues using digital tools through her organisation at the summit.