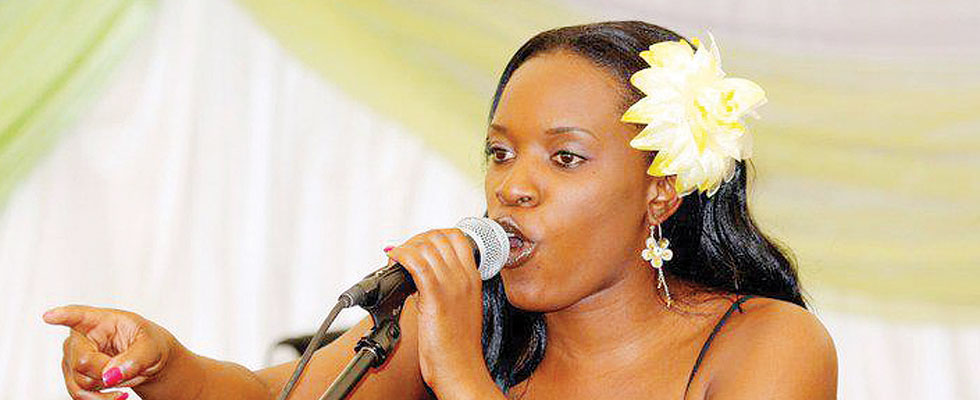 AN all-female music affair known as Kumabhebhi takes place at Private Lounge in Harare tonight. Entertainment Reporter
The event, known for its glitz and glamour, will be sure to match the flair of the venue that has caused ripples on the market.
Claire Nyakujara, Cindy Munyavi and Diana Samkange will perform at the event.
Started in November last year, Kumabhebhi is a platform for women to network while, according to one of the founders Nyakujara, making women "feel sexy".
"This will be our fourth event and all we want to do is to make sure we encourage women to celebrate their sexuality," she said.
"I know there had been connotations linking the event to perpetuation of prostitution, but this is an event for women to network and of course celebrate womanhood.
"We are trying to build a brand of class that can match Hollywood so we are seeking to engage feminine brands that want to associate and grow with us."
She said they have already shortlisted a number of companies that should be coming on board soon.
Nyakujara said the idea came about after the realisation that they did not have to wait for promoters to craft ideas for them as musicians.
She also lambasted electronic and print media and the public in general for lack of support.
"You will be shocked to realise that when Zahara released her debut album, I had just released my second album, while Prudence Katomeni-Mbofana released her album that same period, but promoters and media chose Zahara," she said.
"People believe what they read in the papers, see on TV and what they hear on radio is always the best. That is why we all cherish the return of the 75% local content so that at least our music can be heard out there ahead of Zahara's."
Nyakujara, who has just released her third album Ndega Zvangu, said she is happy with the 75% local content law as it gives her a chance to reach different corners of the country as well as increasing her royalties.
Released last Friday, Ndega Zvangu features all white American marimba-playing outfit Ruzivo, who played marimba on all the eight tracks.
"That is also the reason why we created Kumabhebhi so that at least as artists we can control what happens instead of promoters."