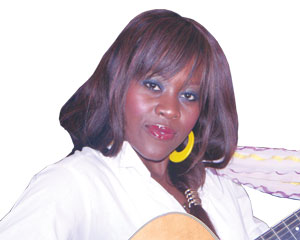 HAVING a hard time getting over a deceased loved one is completely natural.
BY JAIROS SAUNYAMA
The stronger the love, the longer it takes to get over them.
This is the case of Marbel Madondo — younger sister to the late gospel diva Jacqueline popularly known in music circles as Jackie.
Many gospel music lovers will agree November 16, 2004, the day she died, will forever remain marked in dark colours as she was among the top singers in the country.
However, it appears it is Marbel, her younger sister, who has stood out and appears to be destined for bigger things.
The former member of the Vessels of Honour recently released a 13-track album, Faith, just before she took a bold step by ditching Zimpraise, creating her own 65-member choir named Thousand Voices.
But the boisterous singer is still haunted by the horror crash that occurred on November 13, taking the life of her sister three days later.
As if it happened just yesterday, she still has every detail of how it transpired on that fateful day.
On the day, the two were scheduled to perform at Harare International Conference Centre (HICC) at the popular Nguva Yakwana Gospel Concert.
Marbel is one of the two people who escaped death by a whisker when their light blue Nissan Sunny was crashed by a truck killing Jackie's daughter Chantelle.
"I will never forget this day. It was on a Saturday and we were going to HICC where we were billed to perform," Marbel said.
"We were staying in Hatfield so we decided to go and fetch our friend who also wanted to go to the show. In the car was Jackie who was driving, her daughter, our sister Claudia and I.
"On the day what I last remember is a loud bang when we were crossing the intersection of Robert Mugabe Road and Glenara Avenue. The next thing is that, I woke up in a hospital bed at Parirenyatwa.
"When I asked those who were around me, they told me that we had an accident that afternoon," Marbel said.
She goes on to explain that they were dragged for about a 100 metres by a van.
"As far as I can remember, Jackie's daughter was thrown out of the window and she was found a few meters from the accident scene. We were all admitted at Parirenyatwa Hospital except Chantelle who died on the spot," she revealed.
"Unfortunately Jackie didn't make it as she died three days later."
She succumbed to the injuries sustained in the accident. The whole world crumbled upon me. I couldn't believe it. Yes, I had survived, but I had lost Jackie and Chantelle.
"It was like a bad dream that I wanted not to be real the next morning I was to wake up, but that was it, the tragic end of my sister and her daughter."
Asked how her family and Chantelle's father feel about the accident she refused to talk about her niece's paternity.
"I cannot reveal that to the public, but Chantelle's father was in South Africa by that time," she said.
"There was a series of court sessions and at first we used to attend them before we gave up. I do not know how the matter was concluded, whether he was charged of culpable homicide or not I still do not know," she said.
She said she could have gone straight into the studio, but her heart had been pierced by Jackie's death.
"I thought one day I would wake up with Jackie on my side, but it is now history," she said tears streaming on her cheeks.
Marbel, however, vowed to bring back the memories of Jackie through reviving the Vessels of Honour band.
At 23, Jackie died a promising gospel artiste whose combination with Ivy Kombo was a marvel as the two won the hearts of many during their time.
Jackie left two albums, a rendition of Ivy Kombo's Mufudzi Wangu and her own solo project, Achadzoka.
She made headlines with the song Mazuva Acho which was well-received by gospel lovers.