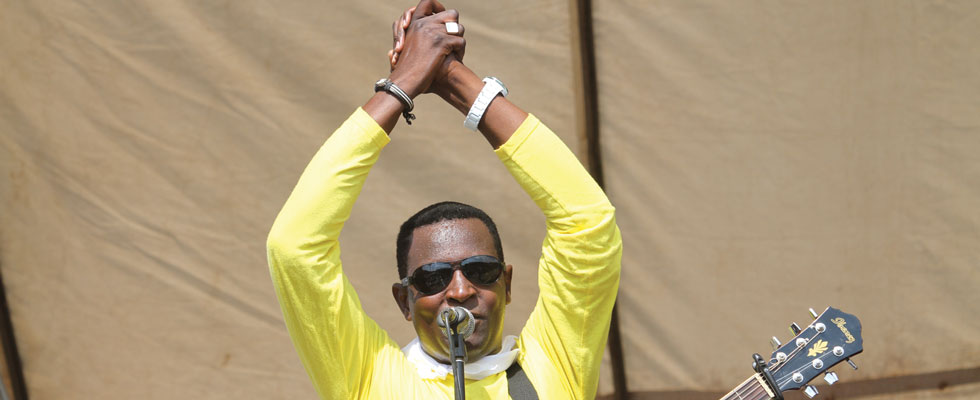 CELEBRATED dendera musician Sulumani Chimbetu and reggae artiste Mic Inity (real name Mike Madamombe) are expected to serenade revellers this Friday at the MaRasta Batai Munhu Concert Part 3 slated for Red Fox Hotel in Greendale.
WINSTONE ANTONIO
Speaking to NewsDay, Mic Inity's manager Robert Zhuwao said the show promises to ignite 2014 live band nights and the combination of Sulu and Mic Inity has done well as a brand.
"The combination of Sulu and Mic Inity is working well as a brand cross the cultural exercise pitting dendera and reggae. We have decided to host this concert for the third time following an overwhelming request from fans," Zhuwao said.
"This is a show not to miss as it promises to be a thriller judging from the duo's performances at the previous shows and how highly the duo are ranked in their respective genres."
This show will be Mic Inity's first show after a four-week break.  According to his manager, the dreadlocked musician will be have new play list comprising tracks from his upcoming album My Journey due for release end of month.
Meanwhile, Sulu's publicist Joe Nyamungoma said they are happy working with Mic Inity. He said  the show will see them uniting fans from their different genres.
"We are ready for the show and promise our fans fireworks. Our music appeals to different cultural backgrounds so we are always happy to perform for them at any venues of their comfort," Nyamungoma said
"We have been rehearsing new stuff for 2014 so audiences could expect a great performance composed of new content and routines," he said.
MaRasta Batai Munhu comes against the backdrop of other two successful shows held at the same venue last year that attracted a favourable crowd.