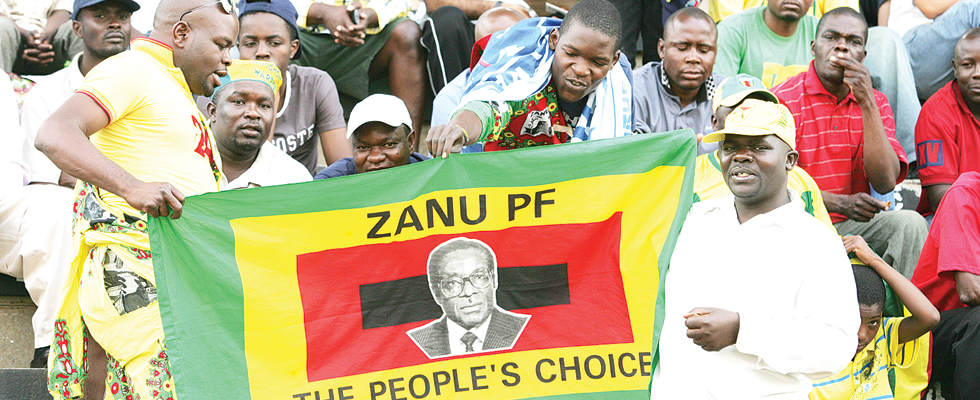 A BARE-KNUCKLE fight has erupted in Goromonzi South where a Zanu PF MP Petronella Kagonye is allegedly trying to wrest a piece of State land from party members.
MOSES MATENGA STAFF REPORTER
According to documents at hand, the government handed over Hofmoor Estate (Solomio and Cloverdale B farms 598 0956 hactares) in Goromonzi to five cooperatives run by Zanu PF supporters to coerce their over 7 000 membership to vote for the party.
But after Kagonye, a former top official for the Lands and Rural Resettlement ministry's emphatic victory in the July 31 elections last year, she reportedly turned her back on the co-operatives by claiming ownership of the disputed land.
Local Government minister Ignatius Chombo has also waded into the storm after recommending that the land should be handed over to Glorious Real Estate – a company linked to Kagonye to develop infrastructure before selling to individual buyers, a move the cooperatives were against.
The State land at the centre of the dispute was allocated to Zanu PF supporters by government on April 3 2013 after Kagonye, who represented the Lands and Rural Resettlement ministry in the deal, asked Chombo's ministry to hand over the land to Zanu PF-aligned cooperatives.
Hardly a month later, Chombo turned the tables and recommended in a letter on May 8 2013 that Glorious Real Estate should be engaged to carry out infrastructure development for urban expansion because "the company was awarded some projects by the government in the past and it successfully undertook them to satisfaction of the ministry".
It was on the basis of Chombo's order that Kagonye, now Transport deputy minister, was reportedly claiming ownership of the land and ordered party activists to pay monthly subscriptions to the real estate.
The fight turned nasty over the weekend after the beneficiaries fought running battles with party activists believed to be sympathetic to Kagonye.
At least four Zanu PF supporters were arrested following the clashes and were expected to appear in court soon.
A bulldozer belonging to the co-operative members from the five groups namely Shingiriro (for women), Vaduku Housing Co-operative (youths), Totonga (ex-combatants), Solomon Mujuru (urban lodgers) and civil servants was also burnt during the weekend skirmishes.
Co-operative members told NewsDay that they were introduced to Kagonye by former Lands and Rural Resettlement minister Herbert Murerwa as a senior government official and that she would assist them.
Kagonye allegedly requested their support to become their MP.
Shingiriro Housing Co-operative chairperson Joice Chiroodza claimed she was surprised that Kagonye was fighting them when she campaigned for her in the last election.
"She is fighting us now and is sending people to fight us. We got this land from Ministers Chombo and Murerwa two days before the elections," Chiroodza said. "She is now dividing us and saying we are old and is bringing in new structures."
A member of one of the co-operatives Robert Vambe added: "We are five co-operatives here and we organised each other and went to the Minister of Lands Cde (Herbert) Murerwa. Murerwa assigned Kagonye to look at our papers and said she wanted to be MP.
"We went out campaigning for her and we were told she would be our developer. She phoned all co-operatives and said we should put money into her account and Shingiriro deposited $25 000 into her account but others declined."
Vambe said after elections, Kagonye did not come back to the constituency, but started fighting the people saying it was her land.
In one of the letters written to one of the cooperatives on behalf of the Secretary for Lands and Rural Resettlement, Kagonye said: "In response to your application for land for purposes of housing development on the above mentioned farm (Solomio farms 598 0956ha), we are pleased to inform that the Honourable Minister of Lands and Rural Resettlement has handed over State land to the Ministry of Local Government, Rural and Urban Development for housing development.
"Your application has therefore been recommended for allocation together with four other applicants (cooperatives) on the same State land and forwarded to the same ministry."
A co-operative member said: "In 2012, when people were preparing for elections we went to Minister Murerwa's office and he assigned Kagonye to work on our papers. Kagonye said she wanted to be MP so that she processes the papers."
He said everything was in order until Kagonye demanded that the co-operatives deposit money into her account, marking the beginning of a fall-out that led to the weekend violence.
"Trouble started when Kagonye tried to force us to transfer all our funds from our co-operatives into her private company account. We refused to do that because it was fraudulent," the co-operatives said according to documents.
"Now she is claiming that Hofmoor Estate (Solomio Farms) belongs to her having been allocated the land through a letter from the Minister of Local Government Ignatius Chombo. Mrs Kagonye maintains that all the five co-operatives should surrender their membership and their contributions to a company called Glorious Real Estate. This instruction was sent through an SMS on July 18 2013. All the housing co-operatives refused to do so.
"When she realised that the co-operatives had refused to carry out her fraudulent proposals she engaged the services of an official at the Presidents' office in Marondera. The officer named Mr Makombe phoned O N Gwanzura, chairman of Solomon Mujuru co-operative instructing him to surrender all documents and records on the operations of the society."
The cooperatives this week warned Kagonye to stop further developments of the disputed farm and that a copy of the warning had been sent to legal advisers. The co-operative members also recommended that Local Government ministry should give individual offer letters. Kagonye could not be reached for comment yesterday as she was reportedly in China.