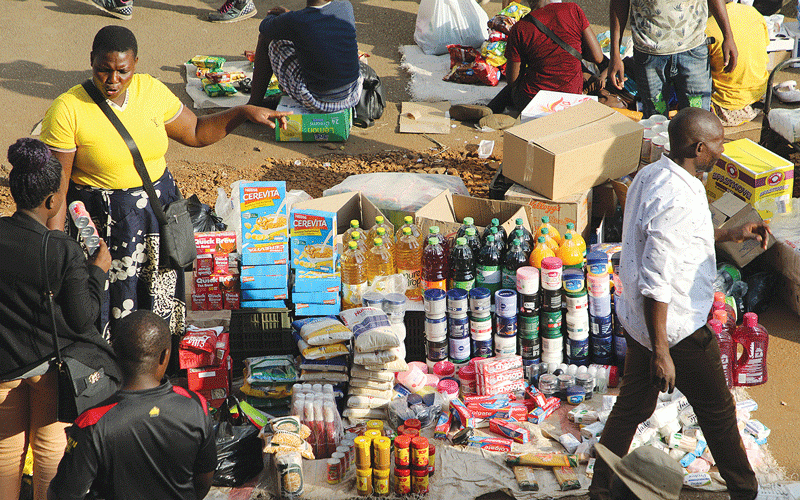 THE Zimbabwe Chamber of Informal Economy Associations (ZCIEA) has called on the government and relevant stakeholders to reconsider a ban imposed on all vendors operating within the central business districts (CBDs) of cities across Zimbabwe.
The association said the vendors had the right to be educated on why the ban had been imposed, further protecting them from violence and harassment by the police and city council officials.
The call comes at a time when the government has banned vendors from operating in the CBDs of major cities in response to the cholera outbreak.
In a post Cabinet briefing, Information, Publicity and Broadcasting Services minister Jenfan Muswere said the ban was part of a comprehensive effort to contain the spread of the waterborne disease.
However, in a statement this week, ZCIEA secretary-general Wisbon Malaya said the government move was ill-conceived as some vendors did not fall under the food sector.
"ZCIEA is saddened by the government ban of vending in Harare because not all vendors in the CBD are necessarily food vendors.
"However, we acknowledge the purpose of this move which we request the government through local authorities to do a mobile CBD awareness raising of the ban and its intention," he said.
Malaya said there was also a need for intensified awareness campaigns to educate vendors on what is expected to avoid tussles with officials.
"We recommend that the government, through local authorities and the Ministry of Health conduct awareness raising activities for citizens, the majority of whom are vendors and workers in the informal economy.
"This approach can be part of several strategies to reduce unethical raids of vendors by the Zimbabwe Republic Police and City of Harare Municipal officials," he said.
Over the years, raids on vendors by the police and city council officials have resulted in violence and harassment of vendors.
"Zimbabwe is a party to the International Labour Organisation's Convention 190 on the Elimination of Violence and harassment in the workplace.
"Most vendors, who trade in the CBD, are being affected by this government position, and we continue to urge our government and the local authorities to prioritise investing in modernised vending marketplaces so that haphazard vending activities in CBDs are progressively and sustainably managed," Malaya said.
He said vendors were not the root cause of the outbreak of waterborne diseases but rather were victims of government's reaction at the expense of major causes such as unavailability of clean water in local authorities, among other challenges.
"We still continue to hope for the expeditious assent of the National Formalisation Strategy by the President which will promote collective actions that reduce some of the challenges informal traders including vendors continue to face when disasters occur.
"It is our hope that our continued advocacy as an organisation will change the leadership mindset on the recurring system of primarily banning vendors from trading whenever disasters loom as this is their source of livelihood which equally reduces poverty in the country," he said.
Related Topics