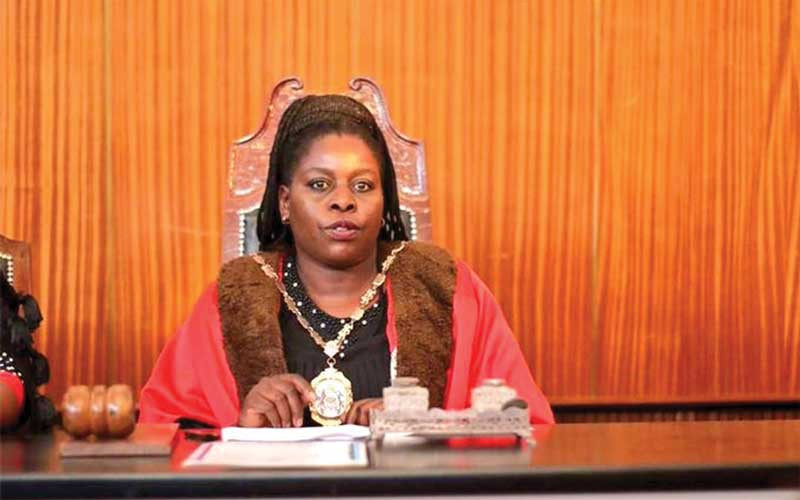 THE much-celebrated historic election of women to lead local authorities has been cut short by re-calls instigated by self-proclaimed Citizens Coalition for Change interim secretary-general Sengezo Tshabangu.
Tshabangu has recalled the three female mayors among several councillors, MPs and senators across the country.
Mutare's first female mayoress Sophia Rudo Gwasira, Shantel Chiwara, the mayoress for Masvingo and Annah Sande, who was elected chairperson at the Epworth Local Board, have all been recalled by Tshabangu.
However, the former elected officials have vowed to fight the recalls.
In an interview yesterday, Gwasira said it was unfortunate that the few women in leadership positions were being targeted.
"Participation of women in politics is always not well represented. It is very unfortunate that when we think that we have achieved something then we are targeted.
"This shows that the environment is not conducive for women and the few women who have made it are being targeted.
"I received my letter of recall and it's very sad for me being the first female mayor of Mutare that I have met such a recall," she said.
Chiwara, who became the youngest mayor to be elected in the country at 25, said the recalls had, however, made her stronger.
"Actually, the recalls have made us stronger as women and we will continue to fight, and I am very confident that I am going to win in the by-elections. To all the women who were recalled (I say) we are all together in the fight and we will come out stronger," she said.
Women's Coalition of Zimbabwe board chairperson Madrine Chiku said their goal was to see women being elected to leadership positions although this was being affected by the recalls.
"We don't want anything that affects women. We want women to get influential positions. I don't want to comment on politics but our target is to see women in leadership positions," she said.
"President Emmerson Mnangagwa has endorsed the recalls but if this has worked in our favour having more women in council and Parliament, we will support it. Our goal is to see women in leadership positions."
Related Topics