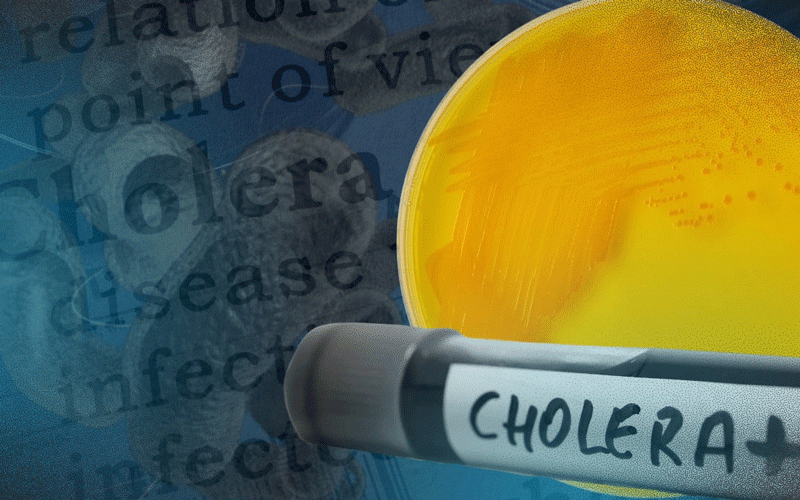 A CHOLERA outbreak has hit Harare with five confirmed cases reported so far, health authorities have revealed.
The waterborne disease, which spreads through drinking water or eating food contaminated with the cholera bacterium which causes severe diarrhoea and vomiting, is now endemic in the country.
In a notice, the Harare City Council said three of the cases were linked to Buhera where there was a cholera outbreak last week, while two other cases were contracted from local sources.
"The city would like to inform residents that it has now five confirmed cholera cases in Hopely Zone 5, Stoneridge, Southlands, Granary and Adbernie Mbare. We urge all residents in these affected areas and greater Harare to take necessary precautions to avoid contracting cholera," council said.
Deputy mayor Kudzai Kadzombe told NewsDay that the council was taking steps to contain the outbreak.
"As a council we are working on increasing water production and our Beatrice Infectious Hospital is actually ready for any case that can arise. We have our employees on standby waiting for any case," Kadzombe said.
Community Working Group on Health executive director Itai Rusike said recurrent cholera outbreaks were concerning
"Zimbabwe needs to strengthen the primary health care principles and the laws regarding public health which explicitly state that communities have a big role to play in public health, but they need an enabling environment for them to do so effectively," Rusike said.
Zimbabwe Nurses Association president Enock Dongo urged locals to exercise caution in order to stop the disease from spreading.
"This is a very preventable disease and it can be fatal if not treated. People should practise hygiene. It's all about washing hands and drinking clean water," Dongo said.
Meanwhile, the Health and Child Care ministry has banned church camp meetings, open markets, communal beer gatherings among other measures to curb the spread of cholera in Zaka, Masvingo.
The 2008 cholera outbreak, which started in Harare and later spread into neighbouring countries, was the deadliest — killing more than 4 000 people and affecting over 100 000 others.
Related Topics