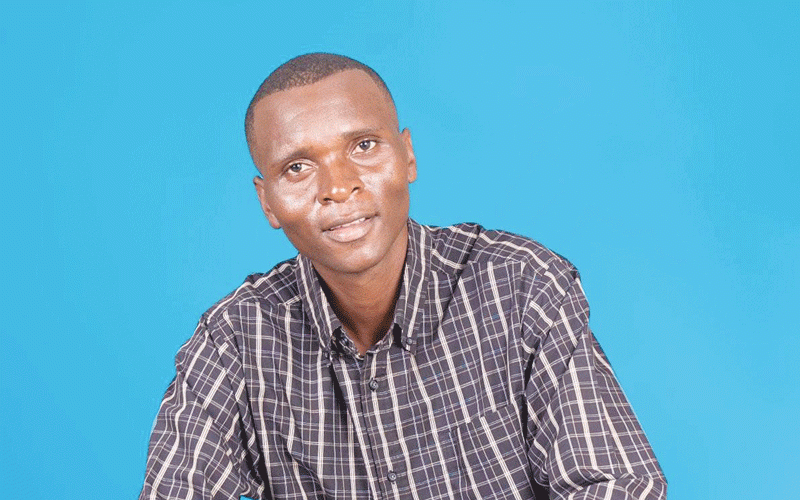 MOUNTAINS, lowlands and rivers are among the many physical landscape features associated with Mashonaland Central province.
However, there is more to this idyllic landscape: Music.
Mashonaland Central generally has a rich history of sungura, traditional and Afro-jazz beats.
This is the province which has produced some of the country's best musicians, including the late Oliver Mtukudzi, John Chibadura, sungura king Alick Macheso, Chimurenga music guru Thomas Mapfumo and Paradzai Mesi, among many others.
Within this province, there is also Gatu township in Centenary, where a booming voice of sungura, Bigboy "Mr Muzarabani" Motsi, and his Muzarabani Sounds is making powerful echoes.
In his bid to position his township, district and province at large on the music stage, Motsi earned the moniker Mr Muzarabani, despite being a resident at Gatu township, which is about 89km from Muzarabani growth point.
Mr Muzarabani, at least for now, has managed to be the area's "genuine" representative on the music scene.
While other musicians who hailed from Mashonaland Central had to migrate to the capital where they hoped to earn more recognition, Mr Muzarabani still finds comfort, at least for now, in plying his trade in his home district.
The 37-year-old singer is positive that he will break the barriers and make an impact in the cut-throat music industry from his "rural" base.
"Despite where I stay, I am just optimistic that my efforts will not go to waste as I believe that focus and hard work make the difference and magic," he noted.
"I want to inspire other musicians from peripheral areas that if they work hard, they can make it in the music industry."
While Mr Muzarabani believes he can do wonders from Muzarabani district, he has not been spared by the cost of travelling about 150km to Harare for recording and pushing his music at radio stations.
Faced with such challenges, Mr Muzarabani, however, appreciates the digital age that has brought with it ease of doing business, allowing him to market his music through various social media platforms such as Facebook, where he is more visible and interactive.
Having been in the music industry since 2007, Mr Muzarabani believes he has slowly found his rhythm.
"I used to herd cattle in my home area of Uchachacha in Chigwida, Muzarabani, and this is where I started composing songs at a very young age," he reckons.
"I did not even think that I would one day be able to make it to the recording studio and have my music played on radio and television."
Before venturing into sungura, Mr Muzarabani was part of the Vabati VeHabakuki, a church musical group in 2010.
The group released one album titled Zvitsvene Kuna Jehovah, but disbanded.
Mr Muzarabani later regrouped with other members in 2018 to form an all-male a capella gospel group, Varanda VaJehovha.
The group was made up of five youngsters from different churches drawing inspiration from Samson Tavengwa, a former member of a popular all-male a capella group, Vabati VaJehovah.
In 2020, Varanda VaJehovha released its debut five-track album, Pinda Muzambara, which was recorded at Rocklife Media in Chitungwiza.
The album has two accompanying videos for the songs Pinda Muzambara (which frequently plays on ZTV) and Tarira Uone.
Varanda VaJehovha broke up after some of its members relocated from Muzarabani to Mt Darwin, leading to the birth of Muzarabani Sounds.
Mr Muzarabani reckons it was not a smooth sailing transition from a capella to sungura music.
"It was not easy to transform from a capella to sing sungura music. I want to thank guitarist Boniface 'Beaver' Charemera, who taught me a few tricks and exerted some pressure on me to record a song. It was hard for me, but the rest is now history," he recalls.
"I am happy with the positive response to our music as we are getting support from fans not only across the country, but even across Limpopo River (South Africa) as most of them are likening my music to that of the late Barura Music king Leonard Dembo."
As he continues with his musical journey, Mr Muzarabani is set to release and launch Dzorai Moyo, his third six-track album on September 30 at Club Changaz in Centenary.
Before the forthcoming album, Mr Muzarabani's discography had Kamukana (2020) and Handina Kuzvigaya (2022), among many other singles.
Mr Muzarabani is a happy musician, who despite having to travel a bumpy road to be where he is today, his socially inspired compositions are rocking the airwaves both on radio and television.
Through his lyrical compositions laden with social issues, Mr Muzarabani has become a social commentator and Muzarabani district ambassador.
"I am trying to use my music to educate my own people that women and children have rights that we should protect as a community. Our district is ranked among some of the areas with high prevalence of gender-based violence including child marriages," he noted.
Mr Muzarabani said the forthcoming album demonstrated his artistic prowess and reminded the old folks of the late great musicians Leonard "Musorowenyoka" Dembo and Tongai "Dhewa" Moyo.
"The album Dzorai Moyo is almost ready and is waiting for the producer to put the icing on the cake," he told NewsDay Life & Style.
"This album is just a masterpiece and I believe it is going to rock the airwaves for the coming season. Simply put, the album is just soft sungura."
He said songs to be featured on the album were title track Simudza Mubhadha, Mhanza Yamai, Watadza nei Kutenda, Kukura kwe Nherera, Kusiiwa Uchichema and Kutenda Kwakiti.
The launch will be graced by dendera singer Tryson Chimbetu, Jah Lemmy and Guruve Marimba ensemble, among other high-profile dignitaries in the creative sector, business and corporate world.
Mr Muzarabani is happy to be rubbing shoulders with industry veterans at national events and has shared the stage with the likes of Macheso, Progress Chipfumo and gospel singer, Trymore Bande, among others.
Related Topics