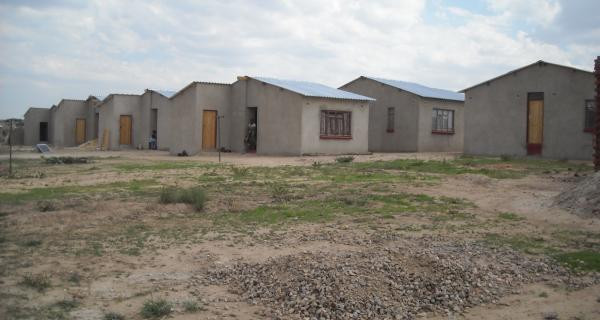 NEWLY-ELECTED Harare South legislator, Trymore Kanopula has been accused of dishing out serviced stands belonging to a housing co-operative.
Kanopula, who won the seat on a Zanu PF ticket, is at loggerheads with Pungwe-Chimurenga Housing Co-operative (Eyrecourt) after he allegedly took over part of Eyrecourt's Phase 1 approved commercial, clinic and school stands and converted them to residential stands.
Pungwe-Chimurenga Housing Co-operative management has indicated that Kanopula was taking advantage of being an elected Member of Parliament MP) to advance his personal interests.
"Kanopula is now working with some of the guys whom we have been having battles with in the courts for a long time to advance their interests in Eyrecourt," said a source in the housing co-operative.
"They are targeting open spaces that were reserved and approved for commercial, school and clinic stands to dish out to people as residential stands."
The new MP is said to be working with one David Jakarasi, who once worked with an administrator who had been appointed by the Local Government ministry to audit Pungwe-Chimurenga.
"Jakarasi is behind all this. He is giving the newly-elected MP wrong information for his own personal benefit. We have been to courts with him over and over again with him losing almost all the cases he reported because he had no basis for his cases," said the source. "The administrator he worked for left in 2016, but he still boasts saying he represents Eyrecourt residents."
Housing co-operative members said Kanopula was not forthcoming when they tried to engage him.
"Instead of having issues solved amicably, the MP rather took sides and accepted everything he was told by Jakarasi. The new MP is taking action based on hearsay, but there are legalities involved which he needs to know. Co-operative issues are guided by the law and they go beyond politics," said the source.
Kanopula, however, denied the allegations saying he was never involved in the parcelling out of stands at Eyrecourt. He said he was yet to go on the ground and ascertain what was happening.
The MP also said part of the land in question belonged to the late former Minister of State for Harare Metropolitan province Oliver Chadawu.
"The information that I have at hand is that there is no management at Eyrecourt, but I am still working on it to verify with the responsible authorities and I heard that there are elections that are supposed to be held so that Pungwe-Chimurenga has a new management," he said.
"I also heard that the current management is trying to dish out land that belongs to the late Oliver Chidawu. In Harare South, I don't want to see individuals losing their property."
The Pungwe-Chimurenga Housing Co-operative executive is, however, said to be still intact under the leadership of Lawrence Tholanah and Nyasha Kandenga.
The primary beneficiaries of the area are war veterans and civil servants.
Follow us on Twitter @NewsDayZimbabwe
Related Topics