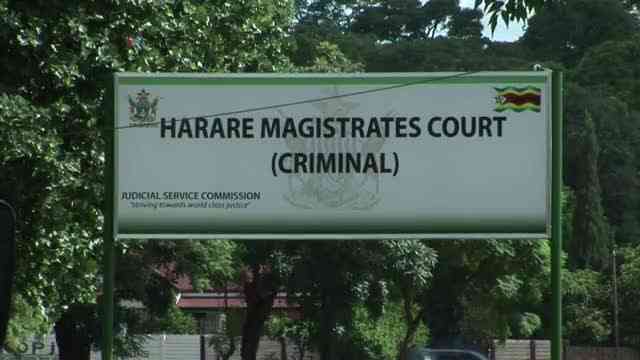 THE business of importing vehicles using fake civil servants rebate exemption letters has backfired for Harare businesswoman Hezel Mafu and her alleged accomplice Emmanuel Nyagano.
The two yesterday appeared before magistrate Stanford Mambanje and were remanded to August on $400 000 bail each.
Allegations are that sometime in July 2022, the accused persons purchased a Toyota Sienta 2013 model, bearing chassis number NCP81-5201653 from Japan and forged a civil servants rebate letter in the name of Dumiso Sibanda from the Home Affairs ministry without his consent.
Mafu allegedly presented the forged rebate letter to Nyagano who imported the vehicle.
A month later, the vehicle arrived at Chirundu Border Post and Mafu misled Zimbabwe Revenue Authority (Zimra) officials into believing that she was a civil servant, tendered the forged document and collecting the car without paying duty.
The vehicle was registered in the name of Sibanda and made it a pirate taxi operating in the city.
Using the same modus operandi, the accused in September 2022, imported another vehicle, a Toyota Sentra 2014 model from Japan using a forged rebate letter in the name of Erick Chemhere employed by the Defence ministry.
The vehicle landed at Chirundu Border Post a month later and the accused used forged documents to clear it, avoiding paying import duty.
They again made it pirate taxi. They continued importing vehicles using the same method, until the scam was picked leading to their arrest. The State claims that Zimra lost US$13 500 in potential import duty revenue, although some of the motor vehicles were recovered.
Related Topics