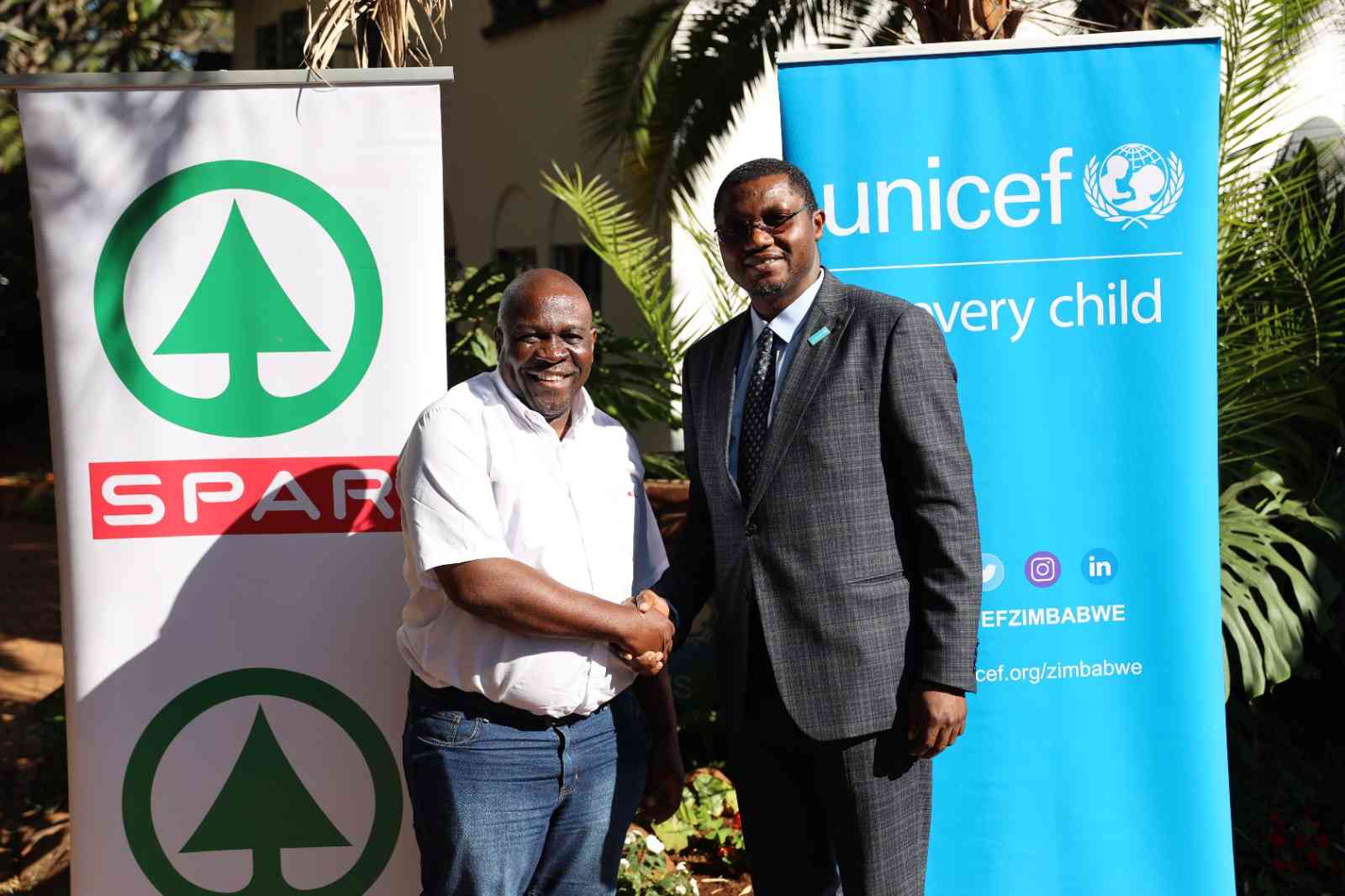 The United Nations International Children's Emergency Fund (UNICEF) and SPAR Zimbabwe on Tuesday signed a memorandum of understanding to roll-out joint awareness and communication campaigns on child rights issues.
The collaboration, which highlights UNICEF's significant engagement with the private sector to deliver assistance for children in the country, also reaffirms SPAR's social agenda to contribute towards building a better society for all.
In a joint statement, they said their drive will primarily see them focus on sharing messages on health-related issues with SPAR customers.
"The partnership between UNICEF and SPAR Zimbabwe speaks to our private sector for the promotion of the rights and wellbeing of children and their families," UNICEF Representative in Zimbabwe Tajudeen Oyewale said.
"The campaign rolled-out through SPAR Zimbabwe network will - without doubt – reach many people and complement the communication campaigns of the Government, UNICEF and partners in Zimbabwe."
An initial campaign was launched a few weeks ago on diarrheal diseases including cholera and preventive measures to protect oneself against the infection, highlighting the importance of hand washing, good hygiene and use of safe water.
As part of the national response to the current cholera outbreak, awareness has also been promoted through SPAR's social media platforms and in all their 35 stores across the country.
"Our collaboration with UNICEF is in line with our mission statement 'Better Together', which encapsulates our philosophy of being part of the community in which we operate, not just geographically but also by being involved at grass-roots level," said Cypren Borerwe, SPAR Zimbabwe General Manager.
Borerwe also added that they are working closely with their supplier partners in ensuring that their initiatives come to fruition.
Meanwhile, both partners have agreed to extend the cholera awareness campaign as they engage in talks about other child rights related campaigns for the months to come.
"We look forward to further engagement with SPAR Zimbabwe on several issues that focus on the rights and well-being of children," said Oyewale.
Related Topics