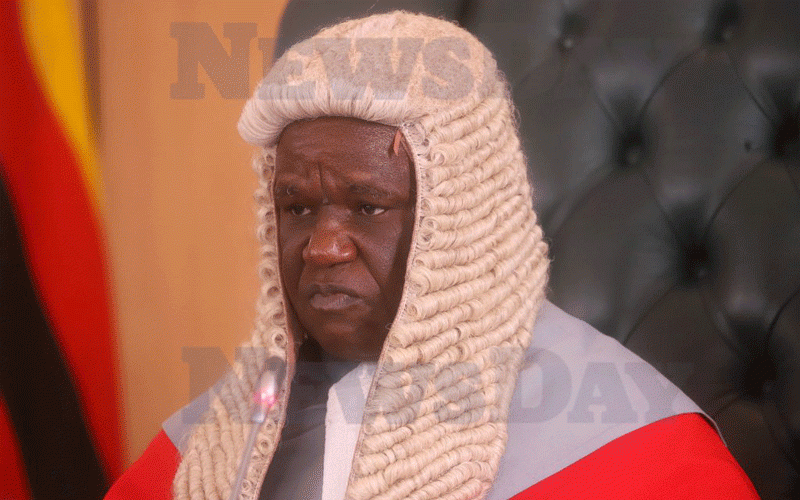 EIGHTEEN local and regional civil society organisations (CSOs) have petitioned President Emmerson Mnangagwa over what they termed "judicial capture" and pervasion of justice in the country.
The CSOs accused the Judiciary of weaponising the law against government critics, and cited the "persecution" of several opposition politicians and pro-democracy activists as examples.
"We, the undersigned CSOs, herein register our deep concerns against a growing trend of judicial persecution and the abuse of the legal system (lawfare) by Zimbabwean authorities to close the civic space and target human rights defenders (HRDs) and pro-democracy activists," the CSOs said in their statement dated June 1.
The statement was copied to Chief Justice Luke Malaba, Justice, Legal and Parliamentary Affairs minister Ziyambi Ziyambi and Acting Prosecutor-General Nelson Mutsonziwa.
The CSOs cited the continued incarceration and denial of bail to Zengeza West legislator Job Sikhala (CCC) since June last year saying the case exposed the weaponisation of the law against government critics.
Sikhala has been in pre-trial detention since June last year charged with incitement to violence at the funeral of slain opposition activist, Moreblessing Ali.
Recently, Transform Zimbabwe leader Jacob Ngarivhume was convicted and sentenced to four years in prison for inciting public violence. He has, however, appealed both conviction and sentence, and judgment was reserved early this week.
Citizens Coalition for Change (CCC) spokeperson Fadzayi Mahere escaped a custodial sentence with a US$500 fine for tweeting falsehoods against the police.
A number of pro-democracy and CCC activists also face various charges.
In the Sikhala case, the CSOs said it was shocking that the opposition MP was being denied his right to bail.
"The approach to bail as it is worded in the Criminal Procedure and Evidence Amendment Act [Chapter 9:07] is not being applied by the courts and we strongly opine that there is no legal basis to justify why Sikhala has been denied bail on numerous occasions and continues to be held in prison for more than 10 months," they said.
"Furthermore, it turns out to be legally unsound that Sikhala's fellow parliamentarian, Godfrey Sithole and the 14 residents of Nyatsime who were arrested together with him under the same charges were granted bail while Sikhala's more than 10 bail applications were dismissed," the CSOs said.
"The fact that Sikhala has been consistently denied bail raises suspicion that the law is being weaponised for the judicial persecution of the human rights lawyer and disliked political opponent."
They said the Sikhala case exposed lack of rule of law in Zimbabwe.
"Any persons in the Executive and the Judiciary or who are part of Zanu PF or any other organisation that may be unduly influencing the courts and violating the principle of separation of powers in Sikhala's case should be identified, apprehended, prosecuted, and convicted for their inexcusable actions," they said.
"Sikhala should have equal access to effective judicial remedies as provided for under national and international law without any discrimination on political grounds."
The CSOs involved in the petition include several residents associations, Anti-Corruption Trust of Southern Africa (ACT-SA) (Zimbabwe), Zimbabwe Organisation For Youth In Politics (ZOYP (Zimbabwe), Voice of Justice (Zimbabwe), NamRights Inc (Namibia) and Zimbabwe Exiles Forum (South Africa).
The Restoration of Human Rights (United Kingdom), Zimbabwe Diaspora for Democracy United States), Political Prisoners in Africa (Sadc), DITSHWANELO — The Botswana Centre for Human Rights (Botswana), Mozambique Human Rights Defenders Network (Mozambique), Centre for Democracy and Development (Mozambique), Civic Space Network (Sadc) and Southern Africa Human Rights Defenders Network (Sadc) also signed the petition.
Information minister Monica Mutsvangwa, her deputy Kindness Paradza and Information ministry permanent secretary Ndavaningi Mangwana could not be reached for comment.
Related Topics