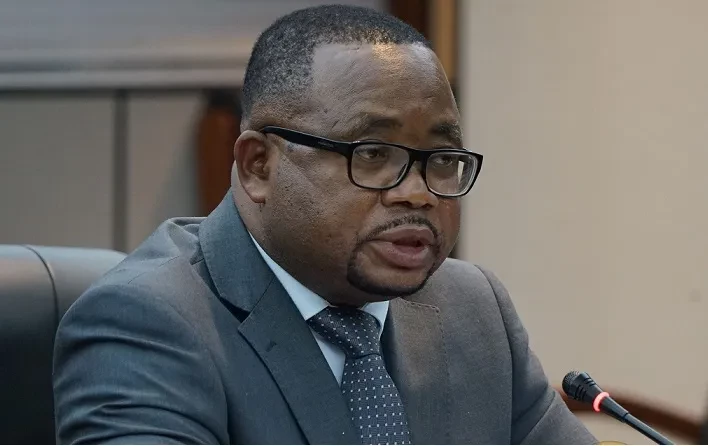 Thousands of public sector workers yesterday declared 'incapacitation, threatening to paralyse government business if it fails to increase salaries and tackle the high cost of living.
The umbrella body of labour unions representing public sector workers on Thursday wrote to Public Service minister Paul Mavima declaring incapacitation while the tax agency, Zimra's employees yesterday said they were no longer in a position to report for work.
Because of government's heavy-handedness to strikes, workers now declare 'incapacitation', that they can no longer afford to come to work because of associated costs.
President Emmerson Mnangagwa's administration is grappling with an economic crisis underpinned by high inflation which has wiped out salaries, and a weakening local currency that has triggered waves of price hikes.
The Zimdollar crashed by 34% this month alone.
The move by public sector workers follows that by nurses in public hospitals and clinics, who on Thursday gave government a 14-day ultimatum to improve their salaries and conditions of service.
Zimbabwe Revenue Authority (Zimra) workers yesterday declared 'incapacitation,' saying they could no longer afford basic commodities.
In a letter dated May 24, 2023 addressed to the Zimra commissioner-general Regina Chinamasa, the Zimbabwe Revenue and Allied Workers Trade Union (ZIMRATU) wrote: "Reference is made to the above matter and instruction to your workers to inform their employer that they are now incapacitated to afford basic human needs like shelter, transport, food inter alia, following a massive price wave of price /exchange rate movements."
"Failure to meet these basic human needs incapacitates a person from fully engaging in activities that do not fully support their endeavours to lead a decent life."
In the letter dated May 24, 2023, to Mavima, Zimbabwe Confederation of Public Sector Trade Unions (ZCPSTU) secretary general David Dzatsunga said workers urgently wanted their wages and conditions of service revised after previous talks failed to yield an agreement.
"Reference is made to our letter of 15 may 2023 seeking your indulgence to facilitate an urgent NJNC meeting with the view to commence the second quarter round of negotiations," Dzatsunga said.
"However, there was no response to the letter to date. In this regard, the Confederation wishes to inform your office that following an upsurge in the cost of living, and the reported sabotage by business which is increasing prices willy nilly, your workers have become incapacitated."
Mavima yesterday told NewsDay that government was also concerned by the price hikes affecting the country.
"Government is also concerned by the current hikes of basic commodities, and we need as quickly as possible to have a government position on what we can do to alleviate the suffering of the people. Processes are already underway to determine our position as government. But the workers are not on strike."
The Zimbabwe Congress of Trade Union said the situation in the country requires urgent intervention by authorities.
"Workers are finding it very difficult to sustain themselves following the events of the past two weeks where there was a sudden hike of prices by the retailers," ZCTU secretary general Japhet Moyo said.
"The level of increase of prices is ridiculous if we look at the workers' earnings. Incomes have been wiped out. Unfortunately, we have not had from the authorities. We do not know what they are doing. There is so much uncertainty. We are not sure whether we will have workers going to work this coming week if there is no action because things are not looking good."
Government pays its workers a monthly allowance of US$250 and a Zimdollar component of around $250 000.
Related Topics