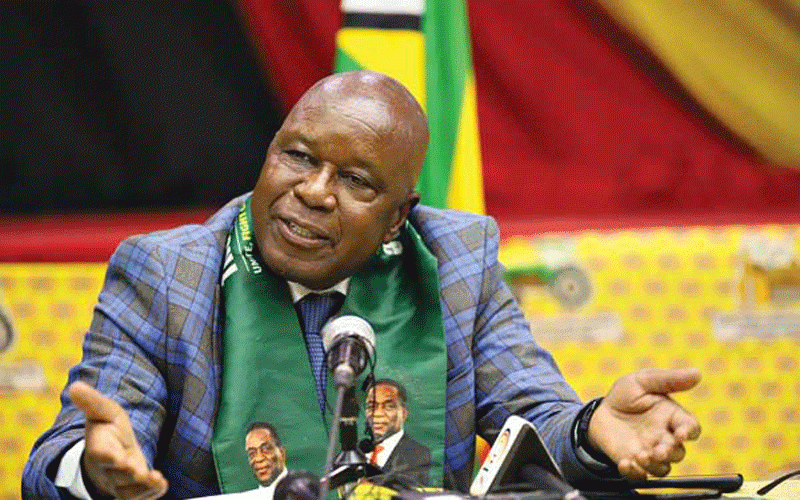 THE ruling Zanu PF party is allegedly registering people who are at least 55 years and above for possible issuance of title deeds in Chitungwiza.
The registration exercise reportedly took place at Mabamba College in ward 25, Chitungwiza North Constituency.
Sources told NewsDay over the weekend that prospective beneficiaries could use their spouses to register for the title deeds.
"If you are not around, you just give your wife your ID so that she can get you registered. Even those without houses are being registered. The party will probably do something like giving them small stands. This is for those who are 55 years and above," a Zanu PF source said.
Contacted for comment, Zanu PF Harare provincial chairperson Godwills Masimirembwa denied the reports.
"I am not aware of that programme in Chitungwiza and Harare Metropolitan directly registering anyone. There are all sorts of possibilities when programmes like this are launched. Con-men and so on will take advantage," he said.
"It's a government programme and a proper place for that to be done is the Ministry of Local Government, Justice, or National Housing. All areas deserving title deeds are under consideration. They're being attended to."
The ruling party is targeting to allocate approximately 1,3 million deeds before this year's harmonised elections scheduled for July or August.
Last week, Zanu PF naitonal spokesperson Christopher Mutsvangwa said: "We now have a system that creates title deeds. We are targeting to issue a prospective 1,3 million title deeds before elections.
"The houses have been built by developers and owners of the properties and they have been physically identified," Zanu PF spokesperson Christopher Mutsvangwa said last week.
He added: "What is only left is the regulatory framework which is the most painstaking process because we can't make a mistake with a title deed because it is a document which can be passed from a generation to a generation and people can now apply for loans at the banks because of the title deeds."
President Emmerson Mnangagwa recently handed over more than 265 deeds of grant to Epworth families.
Coalition for Market and Liberal Solutions executive director Rejoice Ngwenya said it was unfortunate that title deeds were being used for campaigning.
"However, there is no part of the Constitution or Electoral Act that prevents politicians from making false promises, other than hate language," he said.
Political analyst Effie Ncube said registering eligible voters for title deeds was against the law.
"This is a very serious electoral irregularity. Title deeds must never be issued as part of a partisan campaign because under such circumstances many deserving people are likely to be left out by virtue of not belonging to the ruling party," he said.
Related Topics