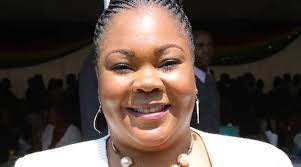 ATTEMPTS to settle for "safe constituencies" have backfired on several Zanu PF party primary election candidates who contested away from their original areas.
Under the Zanu PF party constitution, a person can transfer to any constituency of their choice as long as they get their name transferred to the new district and register there as a voter.
For years, several Zanu PF senior members have used this provision to find "safe constituencies" where the competition will not be stiff. Most of such constituencies are in rural areas.
However, during the just ended disputed primary elections, several bigwigs fell by the wayside as voters decided to vote for locals.
Former deputy finance minister Terence Mukupe had sought to represent the party as a National Assembly candidate for Hurungwe North constituency after constantly suffering losses from opposition leader Tendai Biti in Harare East.
However, an underdog Pax Muringazuva, who is a farmer in the area, won the ticket to represent Zanu PF in the general elections slated for July or August this year.
President Emerson Mnangagwa is yet to proclaim official election dates.
"We lost to Forever Associates Zimbabwe (FAZ) and not Pax (Muringazuva), but let's wait and see," Mukupe posted on a constituency development WhatsApp group.
FAZ is a shadowy Zanu PF intelligence group which was running the party primary elections.
After suffering constant defeats from his arch nemesis Home Affairs Minister Kazembe Kazembe in Mazowe South, prominent businessman Tafadzwa Musarara this time chose to contest in Mazowe North where he was facing the incumbent Campion Mugweni and little known Tsungi Makumbe.
The youthful Makumbe, who resides in the area, beat Musarara and the sitting legislator Mugweni. After realising that he has been beaten, Musarara wrote a letter purportedly withdrawing from the race.
In a letter addressed to the Mazowe North presiding officer, Musarara said he tendered his withdrawal due to gross irregularities that occurred in the constituency during the primary elections.
"I hereby tender my withdrawal from the above-mentioned primary elections due to gross irregularities," reads part of the letter. "I remain a committed cadre of the ruling Zanu PF."
Mashonaland West provincial minister Mary Mliswa, who is originally from Shurungwi, lost to Chinjayi Kambuzuma in a bid to represent the ruling Zanu PF party in the Hurungwe West constituency.
Kambuzuma is former campaign manager to Temba Mliswa (Norton Independent MP) and Mary Mliswa. Kambuzuma had reportedly used her political connections with the grassroots to win.
"I am a daughter of Hurungwe, I resonate with the people's aspirations because I was born and bred here," he said.
Deputy Information and Publicity minister Kindness Paradza, who hails from Masvingo province also lost his seat in Makonde, Mashonaland West.
Witwatersrand University based political analyst Romeo Chasara said political trends in Zanu PF are now shifting.
"Gone are the days when politicians would just wake up and choose a constituency to represent through vote buying. Voters are now clever and they are selecting locals who resonate with their plights and aspirationsto represent them. Voters are becoming politically literate," Chasara said.
Related Topics