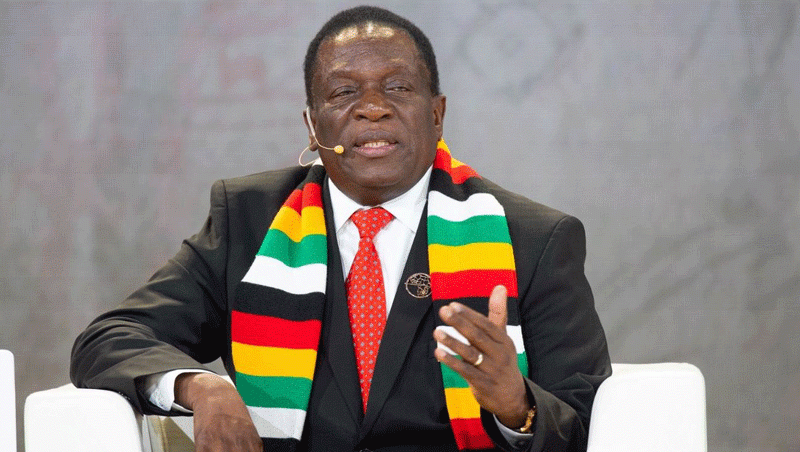 PRESIDENT Emmerson Mnangagwa says election observers from countries that have in the past invited Zimbabwe to their own plebiscites will be the only ones allowed to witness the country's 2023 polls.
Mnangagwa is yet to make proclaim dates for this year's harmonised elections, but Justice Minister Ziyambi Ziyambi has hinted that they will be held between July 26 and August 26.
Writing in his weekly column in a State newspaper, Mnangagwa said Zimbabwe is not a non-governmental organisation and, therefore, observing its elections will be determined along sovereignty lines.
"Much worse, we reject as utterly racist and condescending this practice of making our proud and sovereign nation an equal, if not junior of some Western non-governmental centre, institute or foundation. We are no one's subaltern, least of all of some non-governmental organisation. Never again will we subject ourselves to such false, humiliating equivalences.
"We go to elections as sovereign nations, indeed as State parties of the United Nations; its hallowed Charter makes all nations equal, regardless of size and age; however, these are reckoned or claimed. State parties relate to each and to another on equal terms, with respect and strictly on the basis and principle of reciprocity. Going forward, only those nations who invite us to observe their own elections in future will be invited to do the same here," Mnangagwa wrote.
He said the country will not tolerate political violence in the upcoming elections.
"There has been a handful of cases we disallowed (in the ruling party primary elections), but only on grounds related to failure to uphold party discipline, and, as an expression of our distaste for, and abhorrence of political violence by whomsoever. As the highest administrative organ of the party, it behoved us as the Politburo to send a clear signal against indiscipline… against any urge or appetite for political violence."
Last month, Mnangagwa said he would formally invite the international observers after proclaiming election dates, but warned that he would not tolerate "undue interference" in the country's electoral processes.
Recently, the European Union (EU) said it is ready to send its election observer mission to Zimbabwe to ensure the country holds free and fair elections.
The EU said free polls will guarantee the bloc's increased economic development support to Zimbabwe. In 2020, Mnangagwa hinted that Zimbabwe might in future not invite foreign observers during local elections, saying the Malawi presidential elections had proved that they were not necessary.
Related Topics